The Best Server for Home Lab in 2023
A home lab is great for getting hands-on experience with different technologies. It is the ideal setup for testing products or configurations in a quiet environment.
In this blog post, I will discuss the best server for a home lab. I will also provide some tips on setting up your home lab.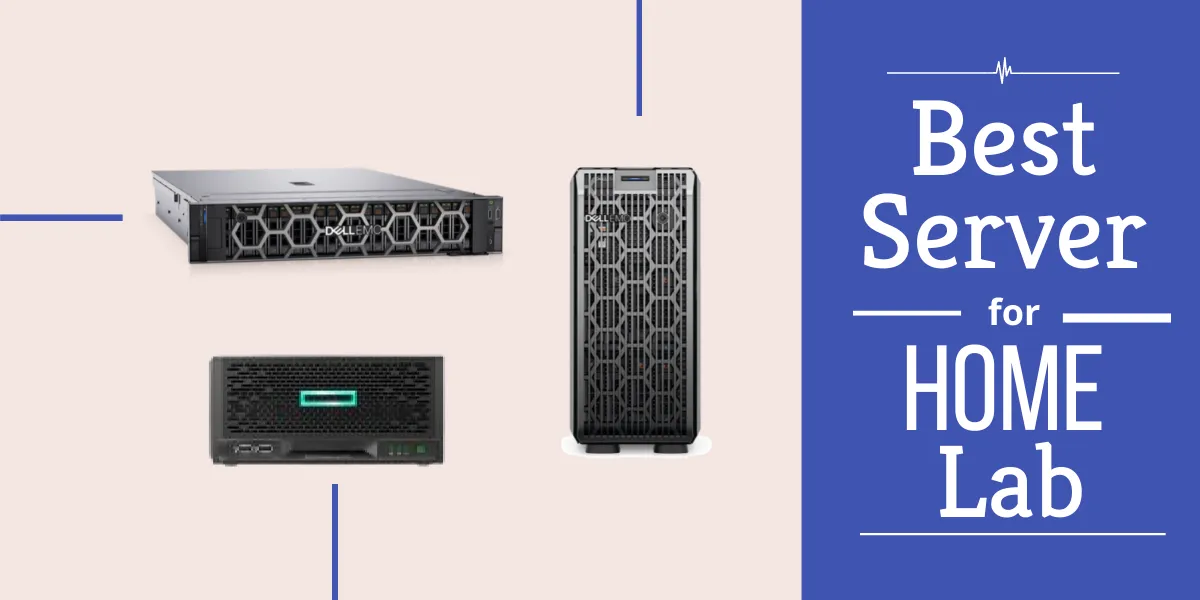 What is a home lab?
A home lab is a personal, non-production environment where you can experiment with new technologies.
You can set up your home lab however you like, with any OSes, applications, and tools you want. This flexibility allows you to experiment with different configurations and find the best ones. It is a beautiful way to get into system administration, networking, or virtualization without spending much money on certification exams or production environments.
The Best AI Content Creator
The Alternative to ChatGPT
You might also find useful my latest article about setting up a homelab network and building your own DNS Nameserver.
Additionally, because you are not relying on an actual production environment, you can do testing with new technologies and software without having to worry about damaging anything critical. Before making a purchase decision, however, consider hidden costs such as electricity bills.
A home lab can be a valuable investment in your career toolkit.
You might also find useful my latest article about setting up a homelab network and building your own DNS Nameserver.
What are the benefits of a home lab?
There are several benefits of having a home lab. Here are a few:
Hands-on experience: A home lab provides hands-on experience with different technologies. It is a great way to learn new technologies and systems administration skills.
Testing and development: A home lab can also be used for testing and development purposes. It allows you to try out new technologies and software without worrying about damaging anything critical.
Career toolkit: A home lab can be valuable to your career toolkit. It allows you to experiment with different configurations and find the best ones. Additionally, it provides hands-on experience with various technologies, which can be helpful in your career.
A home lab can provide several benefits for VMware admins.
The ability to study for a certification
With a home lab, you can safely try out new technologies, experiment with products, and learn from your failures – all from the comfort of your home.
As Thomas A. Edison said: "I have not failed. I've just found 10,000 ways that won't work."
What is a NAS server?
A nas or network-attached storage server is a device that attaches to a network and enables users to store and share files. These servers are often used in business settings to provide a secure way for employees to access and share documents. They can also be used at home to store music, movies, and other digital files. Some NAS servers come equipped with software that allows users to access their files remotely, making them useful for people who travel frequently.
Popular brands are Synology and Qnap. Western Digital also offers NAS servers.
A NAS server is an excellent file storage addition to your home lab. They are relatively inexpensive and easy to set up. They can also be used for file sharing, making them a good choice if you have multiple users in your home lab.
I recommend Synology NAS Server and have written separate articles about it. For example, how to use a Synology for Active Directory.
What is the best home lab server virtualization software?
VMWare
VMware is the best virtualization software for a home lab because it is easy to use and provides high performance. VMware allows multiple operating systems to be installed on a single machine, making it ideal for testing different software versions. VMware also will enable users to create virtual machines with different configurations, which makes it perfect for experimentation and learning new software.
Vmware offers an inexpensive yearly membership to test its software in a home lab environment. VMUG network subscription for $200/year.
Proxmox
Proxmox is an excellent home lab server virtualization software because it is simpler, supports ZFS filesystem and others, has no cost, and is free.
Proxmox VE can be used to run virtual machines on local storage without any hardware support.
I have used Proxmox in my home lab for a while, and it's been great. I wrote articles on transferring VMs from VMware to Proxmox and vice versa.
Proxmox has a good user community. However, the learning curve is steeper compared to VMware.
Best Server for home lab: Evaluate these features
When considering a server for your home lab, evaluate the following configuration recommendation. It is worth the extra cost.
Remote Management
What is remote management?
Remote management is a way to manage the server without the need to be physically in front of it. Remote management also eliminates needing a keyboard, mouse, or keyboard. An extra cost is attached, but it is worth it even in a home lab.
As you know, all manufacturer offers remote management. Dell calls it iDRAC, HP iLO, or Supermicro IPMI.
Turning on/off or accessing the Bios is already included in the basic configuration for all servers. I recommend updating for iDRAC Advanced (Dell). It will offer complete remote management, including login to the hypervisor. The advanced package also offers to monitor email notifications. It is worth the cost, even in a home lab environment.
RAID controller with a few HDs
A RAID controller is a device that helps manage your computer's storage and can boost your computer's performance. A RAID controller can create a storage array, a group of drives that work together to improve data security or increase storage capacity.
I recommend getting a RAID controller for your home lab server. The performance boost and the extra features are worth the cost. For example, some RAID controllers offer a cache, which can improve the performance of your server.
Dell Poweredge or HP Proliant server already has a RAID controller on the mainboard, which are sufficient for home lab use.
I prefer a mixture of SSD and SAS/SATA drives in a RAID1 and RAID5 configuration. It is a good performance/cost balance.
TPM chip
The TPM chip allows you to secure your data: The TPM chip is a security measure that will enable you to encrypt your data and provides an extra layer of security.
Make sure to buy a server with a TPM chip. For example, Windows 11 requires TPM, and hypervisors like VMware or Proxmox supports it for guest VMs.
SD Modul (memory card)
The server also has slots for SD memory cards. Installing the Hypervisor software ESXi or Proxmox on the SD memory card instead of the RAID controller is a cool feature. My ESXi is installed on a dual SD card which provides some redundancy.
Noise
When purchasing a server, consider the noise of the server. From my experience with Dell Poweredge and HP Proliant servers, noise is not an issue. Be careful with Supermicro servers; they can still be loud.
What are the best servers for a home lab?
I start with a table for my server recommendations. These are servers available on Amazon. The good thing is that they also offer renewed servers with suitable configurations.
What exactly means Amazon renewed?
The Dell server is a "renewed" product that is refurbished.
Amazon-qualified vendors inspected, tested, and cleaned it to ensure it is fully functional.
The server is in "Excellent condition", with no visible signs of cosmetic damage from a distance of 30 centimeters.
If the server has a battery, it will have at least 80% capacity compared to a new one.
The server may come with non-original accessories but will be compatible and fully functional.
The product may be packaged in a generic box.
The server is backed by the 1-year Amazon Renewed Guarantee, which means it is eligible for a replacement or refund within one year of receipt if it does not work as expected.
renewed Servers
The products are refurbished, fully functional, and in excellent condition.
Sale
The servers I recommend are from Dell, HP, or Supermicro. I'm not a fan of Lenovo servers.
Dell
Dell's PowerEdge line of servers is an excellent home lab server. They have an easy-to-use interface and plenty of options for customization. I highly recommend them to anyone looking to set up a home lab. The RAID controller (PERC) is already installed on the mainboard. I don't see the point in buying a separate RAID controller for a Poweredge server, except you have some special requirements.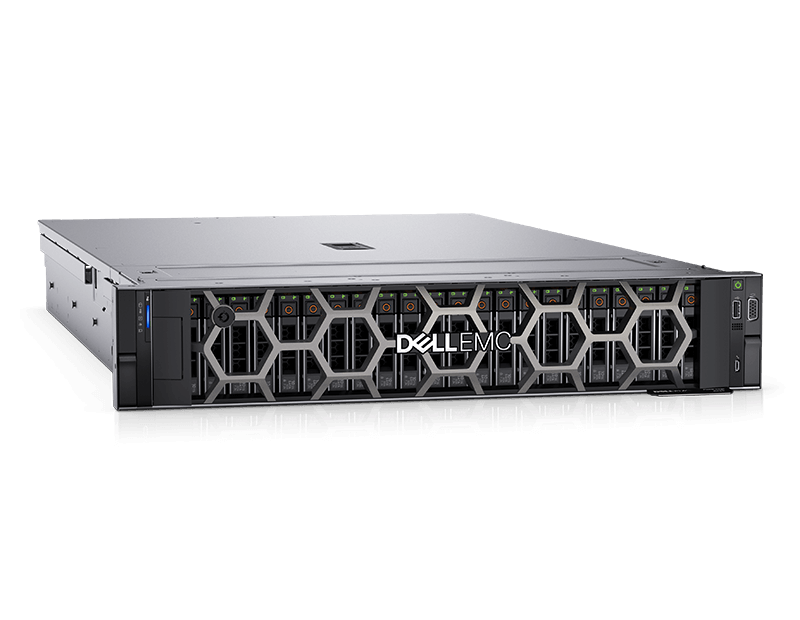 HP
HP's Proliant line of servers is also a good choice for a home lab server. They offer good performance and plenty of options for customization. Their Proliant series is my favorite. The concept has been around for a long time. Raid controllers (smart array controllers) are also on board. Remote management (ILO) is already installed as a basic version. You can buy an ILO license to unlock the advanced features.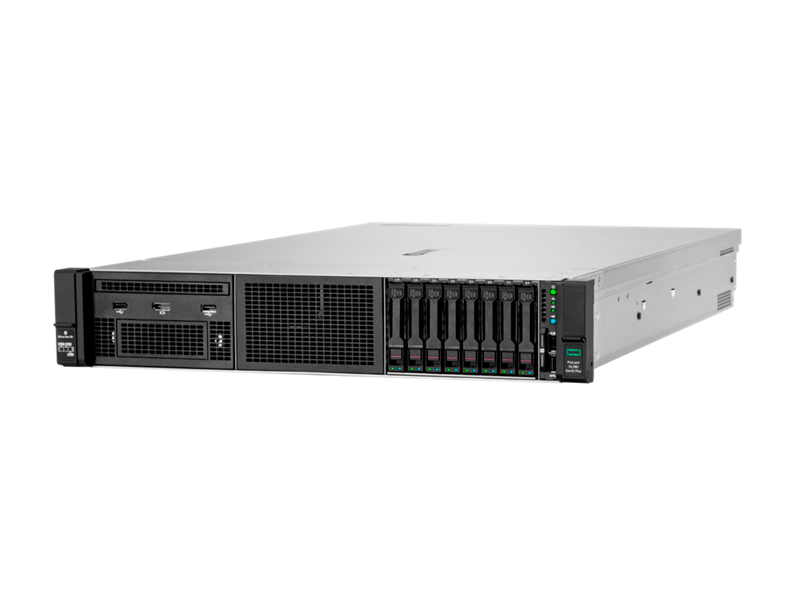 Supermicro
Supermicro makes some great servers but can be more challenging to set up and use. The user interface could be more polished like the HP and Dell servers. They are generally cheaper than HP and Dell, which is an argument when you are on a budget for a home lab. Also, the remote management software IPMI has a primary interface.
For a Supermicro server, I recommend purchasing a separate Mega RAID adapter card.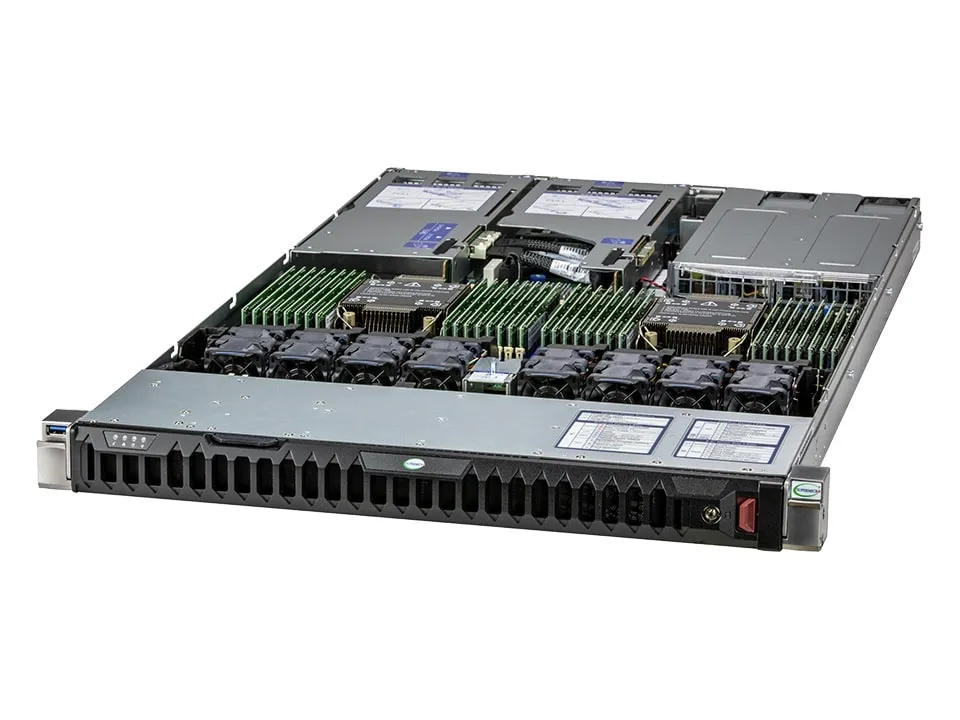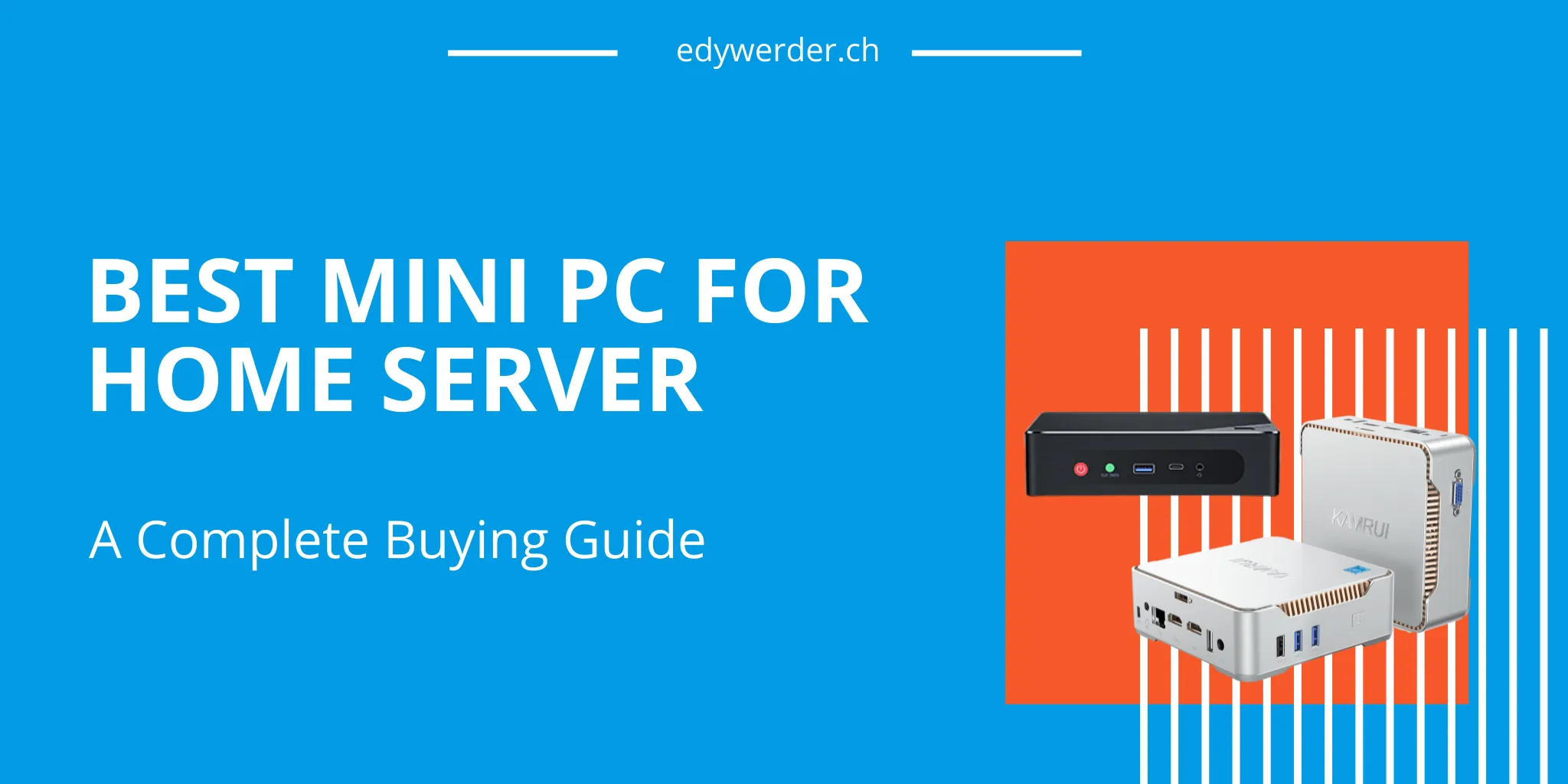 Best Mini PC for Home Server
A Complete Buying Guide
My home lab
Hardware
Dell Poweredge T440
Dell Poweredge T630
Intel NUC Dawson i5, 32GB Memory, 300GB SSD, 4TB SATA, ESXi 6.7
APC Back-UPS RS 150
Netgear GS724T (core switch)
2 Cisco SG300-10PP POE Switch
Software
VMware Vsphere 7.03 (Hypervisor)
Proxmox VE (Hypervisor)
Windows Server 2022 (guest)
Windows Server 2019 (guest)
Windows Server 2016 (guest)
For more details, visit Homelab software and hardware I use.
FAQ
For my home lab server, how much RAM do I need?
To answer this question, you will need to consider the purpose of the home lab server. If you use the server for hardware testing, you will likely need less RAM than the server with a hypervisor for virtual machines. I recommend at least 4GB per VM.
I would only buy a server with 64GB RAM.
How can I practice VMware at home?
Vmware provides their hypervisor ESXi with a 60-day test license for all features. You can also buy a membership from the VMware VMUG network for one year for $200, giving access to most of their software for testing only. Great for a home lab.
What is a virtual machine?
A virtual machine, or VM, is a software program that emulates a computer system, also called a guest. Creating a virtual machine allows you to run different operating systems on your computer without rebooting into other operating systems. It is a great way to test various software programs or try out a new operating system without dedicating a whole computer.
Why have a whole dedicated server?
A dedicated server helps you to do some real-world tests. You can test backups, updates, and upgrades in a realistic environment. A dedicated server also has enough performance to run an enterprise software system.
Conclusion: Best server for home lab
A home lab is a great way to improve your computer skills and knowledge. A home lab can also be used for testing software and developing new skills. In addition, a home lab can provide a safe environment for practicing virtualization techniques. To get started, you will need to purchase a server. I recommend servers from Dell, HP, or Supermicro. Make sure to buy a server with at least 64GB RAM and a TPM chip. Once you have your server, you can install the VMware ESXi or Proxmox hypervisor and practice with virtual machines.
Thanks for reading! I hope this guide has been helpful. Please leave a comment below or contact me directly by email at [email protected] anytime.
Any purchases made from clicks on links to products on this page may result in an affiliate commission for me. 
Please keep in mind that the quantity or price of items can change at any time.
As an Amazon  Associate, I earn from qualifying purchases.
As an Aliexpress Associate, I earn from qualifying purchases. 
Als Amazon-Partner verdiene ich an qualifizierten Verkäufen