My Blog Workflow: How To write a blog post In 3 easy steps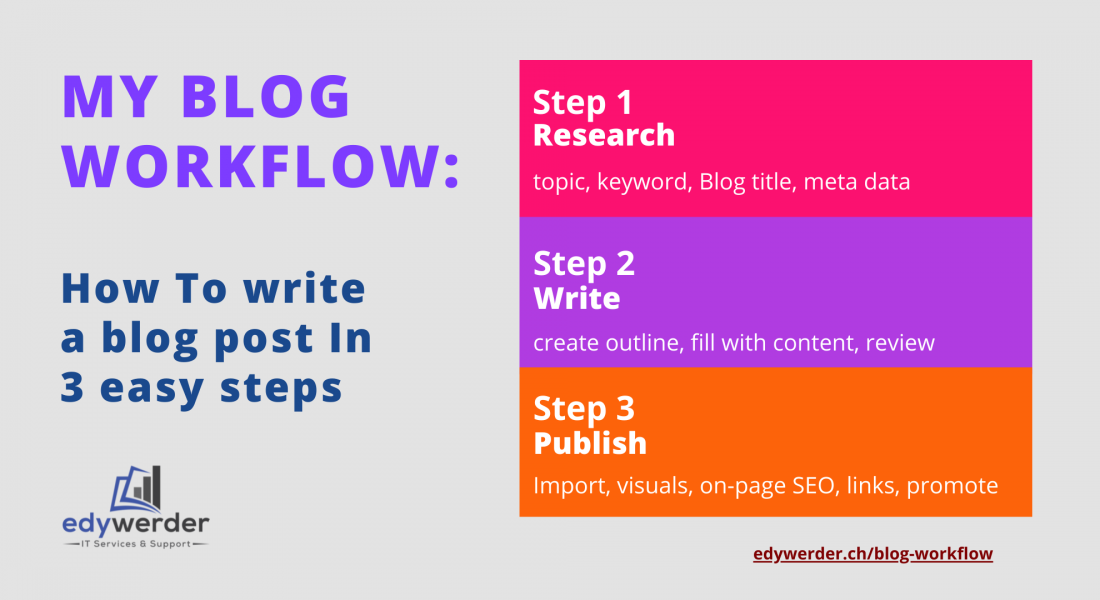 Introduction blog workflow
There's a lot that goes into writing a blog post, from coming up with a topic to publishing it on your blog. But with a 3 step workflow, you can make the process easy and headache-free.
It is vital to develop a blogging workflow. This article will walk you through my blog workflow in 3 steps, from researching ideas to publishing with WordPress. It will help you streamline your process and make it easier to write blog posts.
Step 1: Research
Start with finding blog topic ideas
The first step is to come up with blog topic ideas. I usually do this by brainstorming and then searching for blog post ideas online.
Brainstorming can be done in many ways, such as writing down a list of topics or coming up with ideas sparked by other ideas.
The Best AI Content Creator
The Alternative to ChatGPT
Another great way to find blog post ideas is by Google searching. Simply type in keywords related to your topic and see what comes up. There are also SaaS apps supporting you with finding topic ideas. I use TopicMojo or Writzerzen.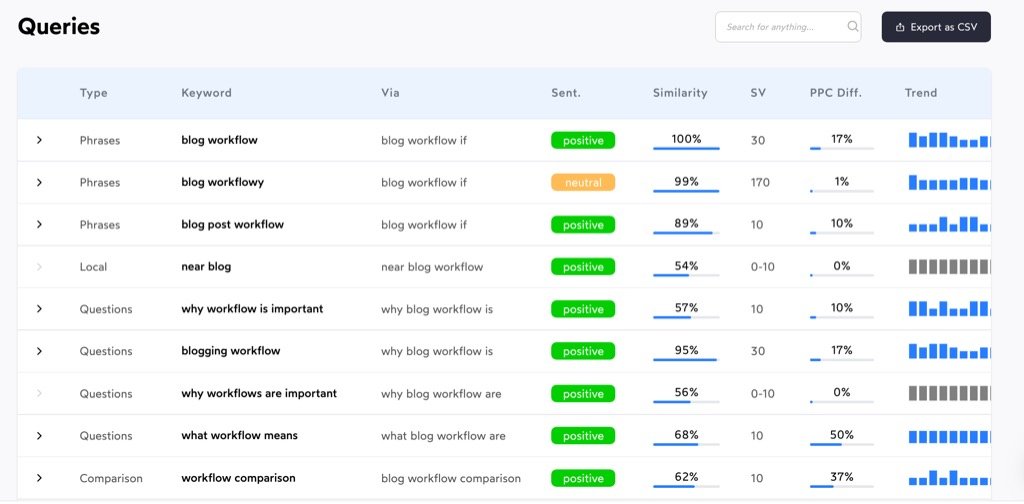 I'm blogging in the tech business and WordPress. Some of the best blogs I wrote have solutions to my problem. I couldn't find the answer online, or it was not well explained, so I decided to write a blog to describe it better.
Keyword Research
Once you have a topic in mind, it's time to do keyword research. It will help you determine what keywords to include in your blog post.
There are a number of ways to do keyword research, but one of the easiest is to use Google AdWords Keyword Planner. This tool will help you find keywords related to your topic and estimate how many searches they receive each month.
Another great way to find keywords is by using the Google search engine. Simply type in a keyword and see what comes up. I use the Chrome extension SurferSEO. Type in a keyword and SurferSEO shows the volume and some ideas for related keywords on the sidebar. You will get an idea if you want to target the keyword. The SurferSEO Chrome extension also allows you to select the target country. It is a free extension for Google Chrome.
If you want to get more metrics about your keyword, you need to buy a keyword research tool. I use KeySearch, which provides more data. My website DA (Domain Authority) is not high, so I target keywords with low difficulties. Another affordable tool I use is Writerzen. The best keyword research tools are Ahrefs or Semrush, but they are costly.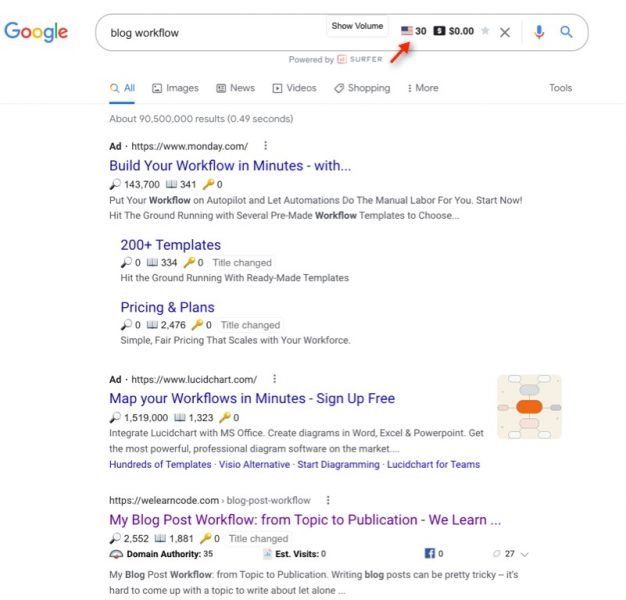 Blog title, meta title, and meta description
Once you have a list of keywords, it's essential to include them throughout your blog post. You can use them in your blog post's title, body, and keywords section.
Step 2: Write
Now it's time to write your blog post. First, you should create the skeleton of your article with an outline.
Blog post outline creation
An outline is a great way to organize your thoughts and ensure that your blog post flows well. It can also help you stay on track while writing your blog post.
When writing an introduction, it's essential to hook your reader and introduce them to the topic of your blog post. You can do this by using a story, statistics, or a question.
Once you have hooked your reader, introduce them to the main points of your blog post.
In the body of your blog post, it's crucial to include all relevant information related to your topic. It contains facts, statistics, examples, and stories.
It's also important to use keywords throughout the body of your blog post. It will help you rank higher on search engine results pages.
In the conclusion of your blog post, it's essential to summarize the main points of your blog post and leave your reader with a call to action.
You can also include a link to additional resources related to your blog post.
A well-structured outline with H2 and H3 tags makes it easy for you to fill in the section with text. It's like a job almost finished.
Fill the Outline with Content
There are so many good products on the market. You can use an AI tool like Outranking.io, Jasper, or Closercopy. I prefer Outranking.io; it is also a nifty tool for building the Outline for SEO optimization. Fill in the details of your Outline and write the blog post itself.
Blog content edits
If you use an AI assistant writer, it is imperative to fact-check it and make it sound that you wrote it. I always write some sentences on my own and do not rely only on AI suggestions. Sometimes, the AI does not get the context or makes a silly mistake.
Proofreading
You can also use an online grammar tool like Grammarly or HemingwayApp to help you with your blog post.
Review
To correctly complete the writing review, read it aloud. This might help you find any mistakes that you might have missed.
Tools I use for the Outline and writing.
I use Outranking or Postpace to build the Outline based on the keywords. Both are analyzing the top results of the SERPs, which you can use for making your Outline. An outline is part of SEO writing and should contain the main keywords.
Outranking also suggests using related keywords and Google NLP terms to rank for other keywords. It is also good to use Google PAA in the section outline. PAA stands for People also asks.
Postpace is very similar when it comes to building the content outline. I like the colors used for H2 and H3 tags, and by clicking on the competitor section, I can put together an outline draft. Postpace also suggests questions from Quora, Reddit, and Google PAA.
Writzerzen, the tool I use for topic discovery and keyword research, has a content editor. I haven't used it yet to put together the Outline Writerzen added AI-assisted writing in March 2022, making it an all-in-one tool for SEO content writing, including the ability for topic and keyword research.
I fill the Outline content with the AI tools from Outranking and sometimes with Jasper. Outranking has a sophisticated premium first draft tool (see my Outranking.io review). Concepts and methods help to write with facts and no fluff. When I'm not happy with the output Outranking produces, I try Jasper.
The review and proofreading part I perform with Grammarly Premium. There I make the final edits until the document is ready to publish.
Step 3. Publish
Now that you have written your blog post, it's time to publish it.
Import to WordPress
WordPress is the platform I use for all my websites. To write my blogs, I use the Gutenberg editor. Rank Math Pro is my SEO plugin. There is no easy way to import text from Grammarly Premium, so I do the traditional way with cut and paste. There is a way to paste it in one go. Just use in Grammarly Premium the H2 and H3 formatting and makes sure to hit enter before any H2 and H3 tags. Gutenberg will recognize the tag and creates the paragraph block.
Alternatively, if you use Outranking.io, you could use their WordPress plugin to import it. It does the job, but it is not perfect. Since my final edits are in Grammarly Premium, I don't use the Outranking plugin in my regular Workflow.
Create Visuals
If you want to add visuals to your blog post, you can use a tool like Canva, Crello, or Glorify to create them.
Canva is a free online tool that makes it easy to create visuals for your blog post. You can create infographics, charts, and other visuals for your blog post.
Use the correct dimension for your pictures. 1920x1080px is fine for the hero banner, and 1200x628px for the WordPress featured image.
I mostly use Glorify for my visuals. For screenshots, I use Snagit. Hoverify is the perfect Chrome extension for downloading visuals from other websites. For example, if you are an affiliate, you can download some images or videos with Hoverify from the publisher.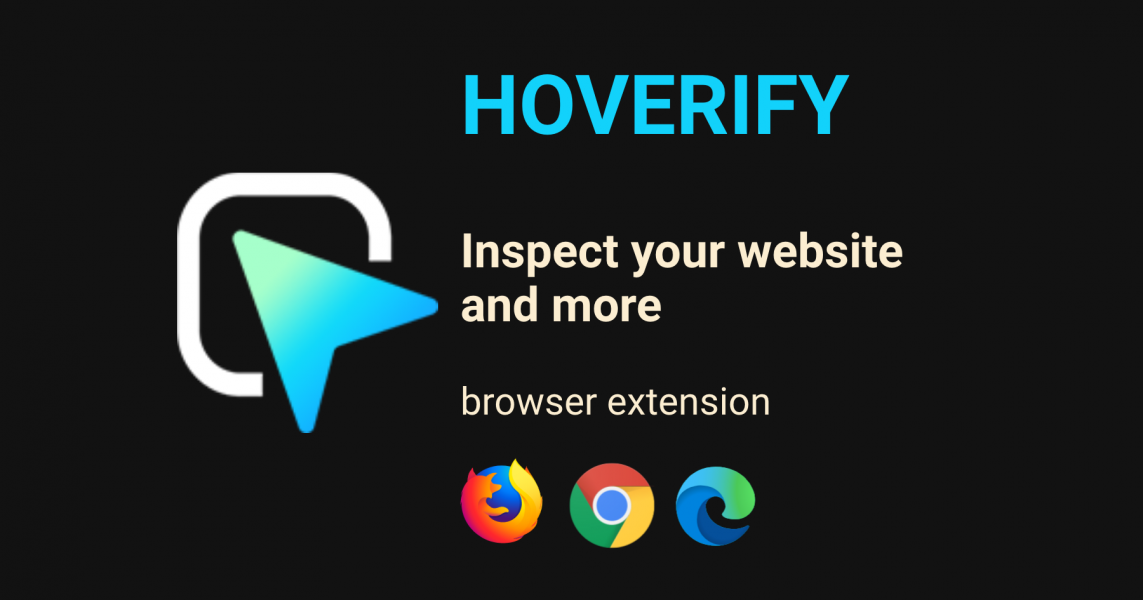 Add internal and external links
It's important to include internal links in your blog posts. By doing this, you will keep your readers on your website and improve your SEO.
You can add internal links by adding anchor text to your images or a hyperlink to text.
In addition to internal links, external links are also important for SEO. They help you build links to other websites and help your readers learn more about the topic you are writing about.
You can add external links by adding a hyperlink to text or adding an image with a hyperlink.
Technical on-page SEO
If you want your blog post to rank in the search engines, you need to do some technical on-page SEO.
What is technical on-page SEO?
Technical on-page SEO is the practice of optimizing your website's code and structure to make it easier for search engines to understand and index. Doing this can improve your site's chances of ranking higher in search results. Technical on-page SEO includes:
Optimizing your titles and meta descriptions.
Adding schema markup.
Correcting canonical errors.
Ensuring your site is crawlable.
I use Rank Math Pro for WordPress. For SEO optimization of the blog, I recommend Outranking.io.
Promotion – Social media content
Once your blog post is published, it's advisable to promote it on social media. You can promote your blog post by sharing it on your social media channels, creating social media content, and using paid promotion.
Sharing your blog post on social media is the best way to get exposure for it.
You can share it on your Facebook page, Twitter profile, LinkedIn company page, and any other social media channels you use.
You can generate more traffic by sharing your blog posts on social media. Create a tweet or Facebook post to promote your blog post and include a link. Alternatively, you can create an infographic or a chart that summarizes the information in your blog post. I have found out that it supports getting indexed faster when I tweet my latest article just after I publish it.
If you are interested in speeding up indexing, read this article I wrote.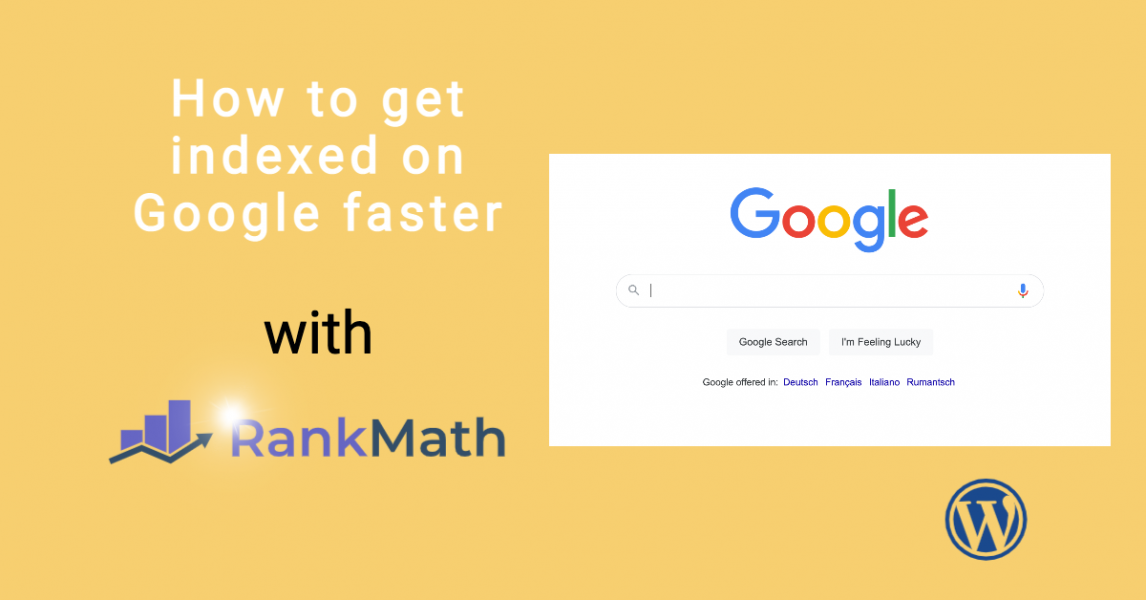 Paid promotion can also be a great way to get more traffic to your blog post. You can use tools like Facebook Ads, Twitter Ads, and LinkedIn Ads to promote your blog post to a broader audience.
My tool is Publer for posting to social channels.
FAQ
How to write a workflow?
Documenting workflows is a great way to keep track of tasks, projects, and processes. Writing a workflow is all about keeping things simple. Follow these steps to write one:
Define the goal of the Workflow.
Break the goal into smaller tasks.
Assign a task to a specific individual.
Add a time estimate to each task.
Create a timeline for the Workflow.
How do I start a blog and get paid?
You can start a blog by creating a website and setting up a blog on that website. After setting up your blog, you can start publishing content and monetizing it with ads or affiliate links. You can also earn money by promoting products and services as an affiliate marketer.
How can I improve my blogging process?
There are a few ways that you can improve your blogging process. You can:
Write regularly and stick to a schedule.
Research your topic before you write.
Use a clear and concise writing style.
Edit and proofread your work.
Take advantage of social media to share your content.
Use images and videos to enhance your content.
Is it a good idea to have a blogging system in place with a content calendar?
Yes, it is a good idea to have a blogging system in place with a content calendar because it will help you plan and organize your content, which will help you publish more consistently and improve your blog's SEO.
Conclusion
Blogging is a great way to share your thoughts and ideas with the world, and it can also be a great way to make money. In order to make the most of your blog, it's crucial to have a solid workflow in place. A workflow is a process that defines the steps needed to complete a task or project.
When it comes to writing a blog post, there are three basic steps:
1) Research
2) Write
3) Publish.
SEO optimization is essential, and it's not just about researching the right keywords. It's also about improving your blog posts through on-page SEO optimization, which will make them rank higher on SERPs and be found by the right audience. Tools like Frase or Outranking support you with the process. I have both tools, but I find Outranking has outranked Frase.
Any purchases made from clicks on links to products on this page may result in an affiliate commission for me. 
Please keep in mind that the quantity or price of items can change at any time.
As an Amazon  Associate, I earn from qualifying purchases.
As an Aliexpress Associate, I earn from qualifying purchases. 
Als Amazon-Partner verdiene ich an qualifizierten Verkäufen