Outranking vs Jasper vs ChatGPT – Which writing tool is better for a blog?
As a blogger constantly searching for the perfect writing tool, I've found myself caught in the crossroads of choice: Outranking, Jasper, or ChatGPT? Each promises to revolutionize my writing process, but which one truly delivers?
Join me as I put these three top AI tools to the test, exploring their capabilities and uncovering which one reigns supreme for crafting blog content.
The SEO content optimization tool Outranking is my go-to tool for creating articles for my tech blogs. I usually write and optimize my articles on my website edywerder.ch, with Outranking.
But for my article homelab network, I wanted to test if I could write the full blog post with Jasper Chat or ChatGPT Plus. Would both tools provide long-form content and high-quality content?
The Best AI Content Creator
The Alternative to ChatGPT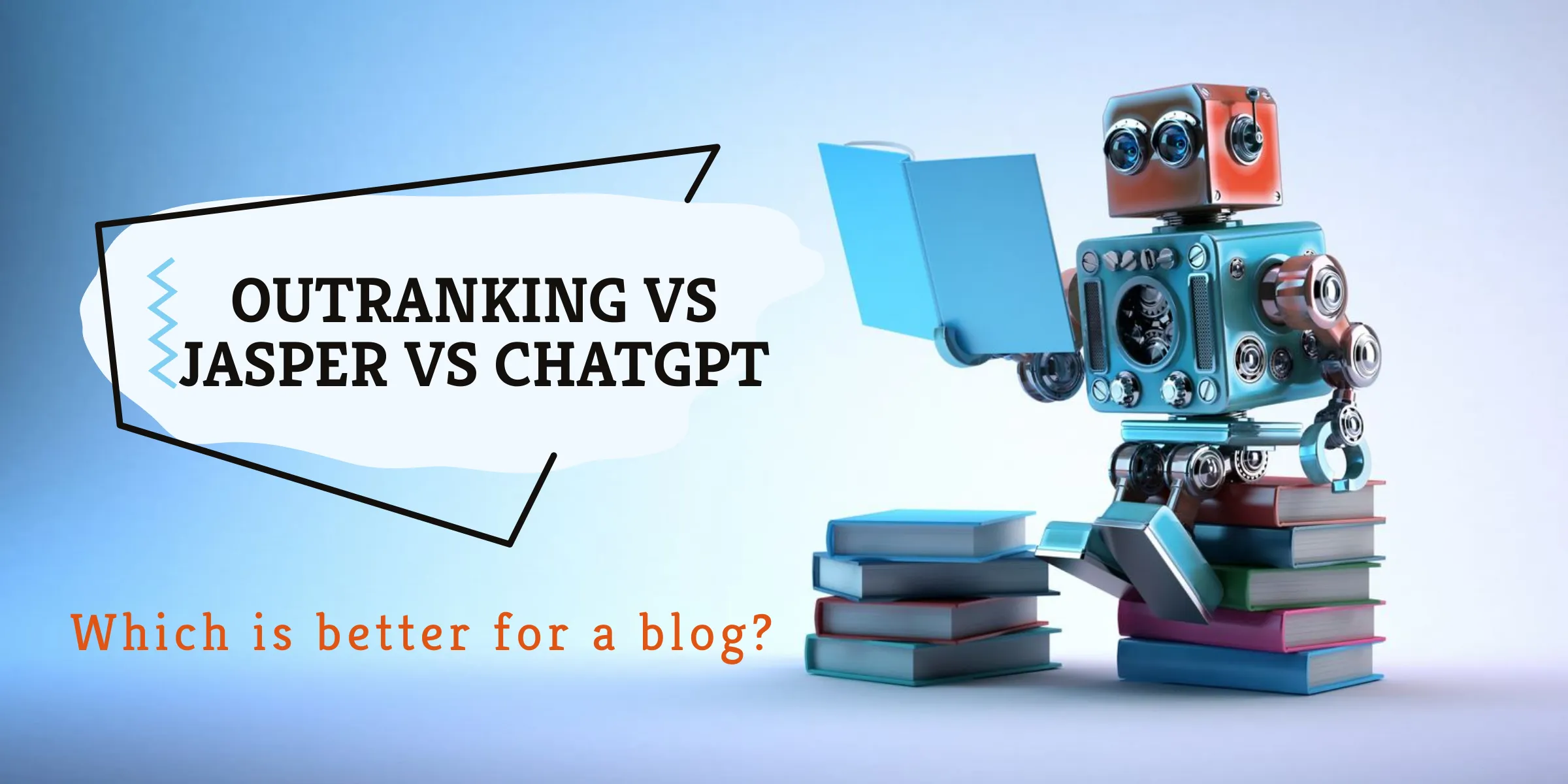 To begin with, the winner is Outranking.
ChatGPT Plus and Jasper Chat fell far short of my expectations. Despite my prompts, the content they generated lacked depth and substance. Each heading was met with two sentences, which I find disappointingly inadequate. It's worth noting that I specifically instructed both Jasper Chat and ChatGPT to compose a blog post.
Please find below a summary of how I conducted the tests.
Keyword Search
I conducted the Keyword research with Writzerzen and decided, based on the recommendation for the focus keyword "homelab network."
Writzerzen offers a valuable keyword clustering feature that I often use. Outranking also provides a similar feature, but my credit balance is comparatively lower when compared to Writzerzen.
Article title and outline preparation for the Blog Post in Outranking 
I created a new document with Outranking for my focus keyword and finished step one and two for the titles and outline of the article. I optimized it to get a green score and tried to include as many most important and opportunity search terms as possible for my outline. After that, I went to the Outranking editor without letting Outranking write the first draft. I set the style guide to the Informative page based on this article from Pankil (founder of Outranking)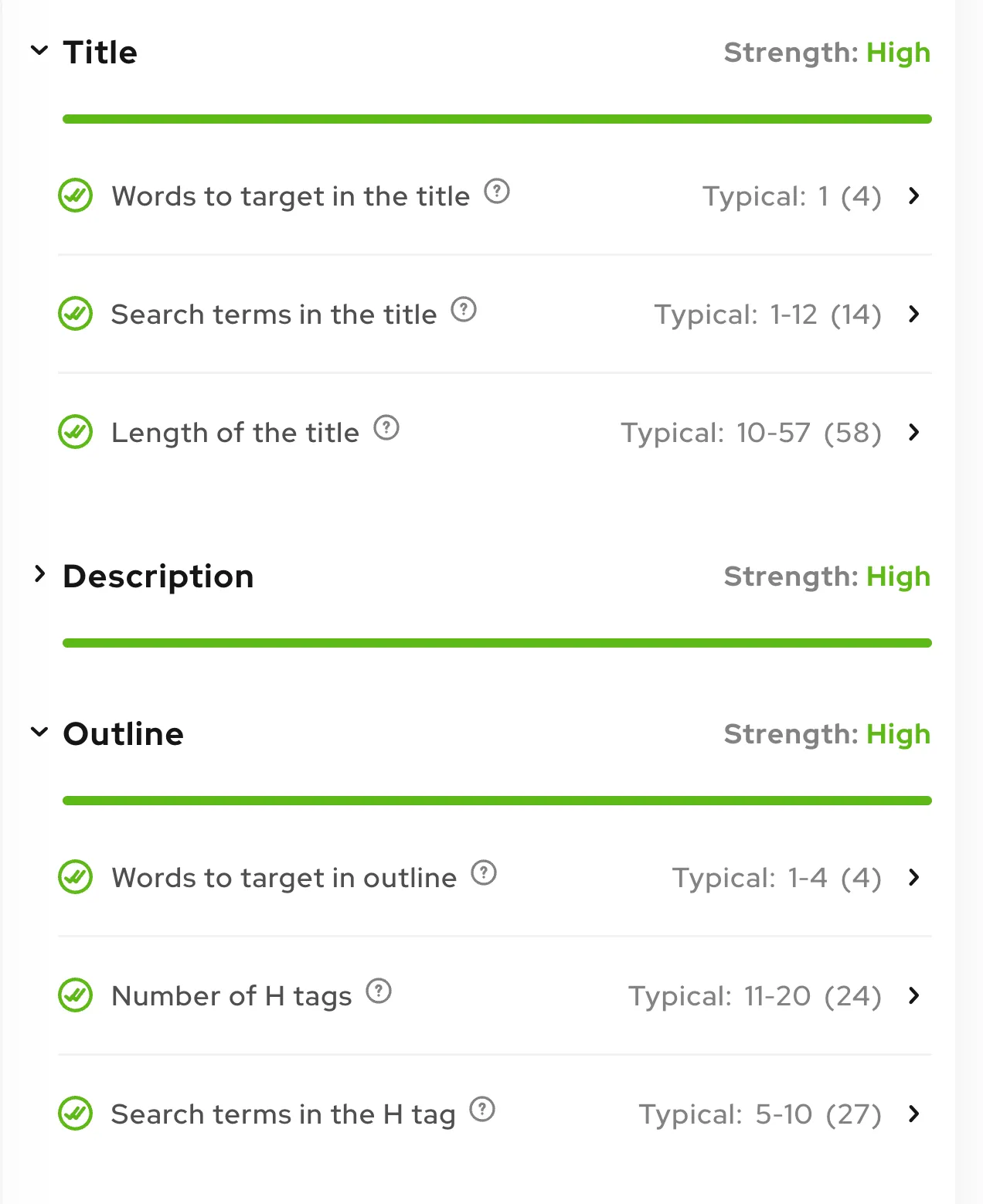 ChatGPT Plus: Content Generation
Now it is the time to switch to ChatGPT Plus and ask the robot to draft and write the blog post.
my first prompt to ChatGPT


My conversation with ChatGPT started, and I was impressed that the robot waited for further instructions.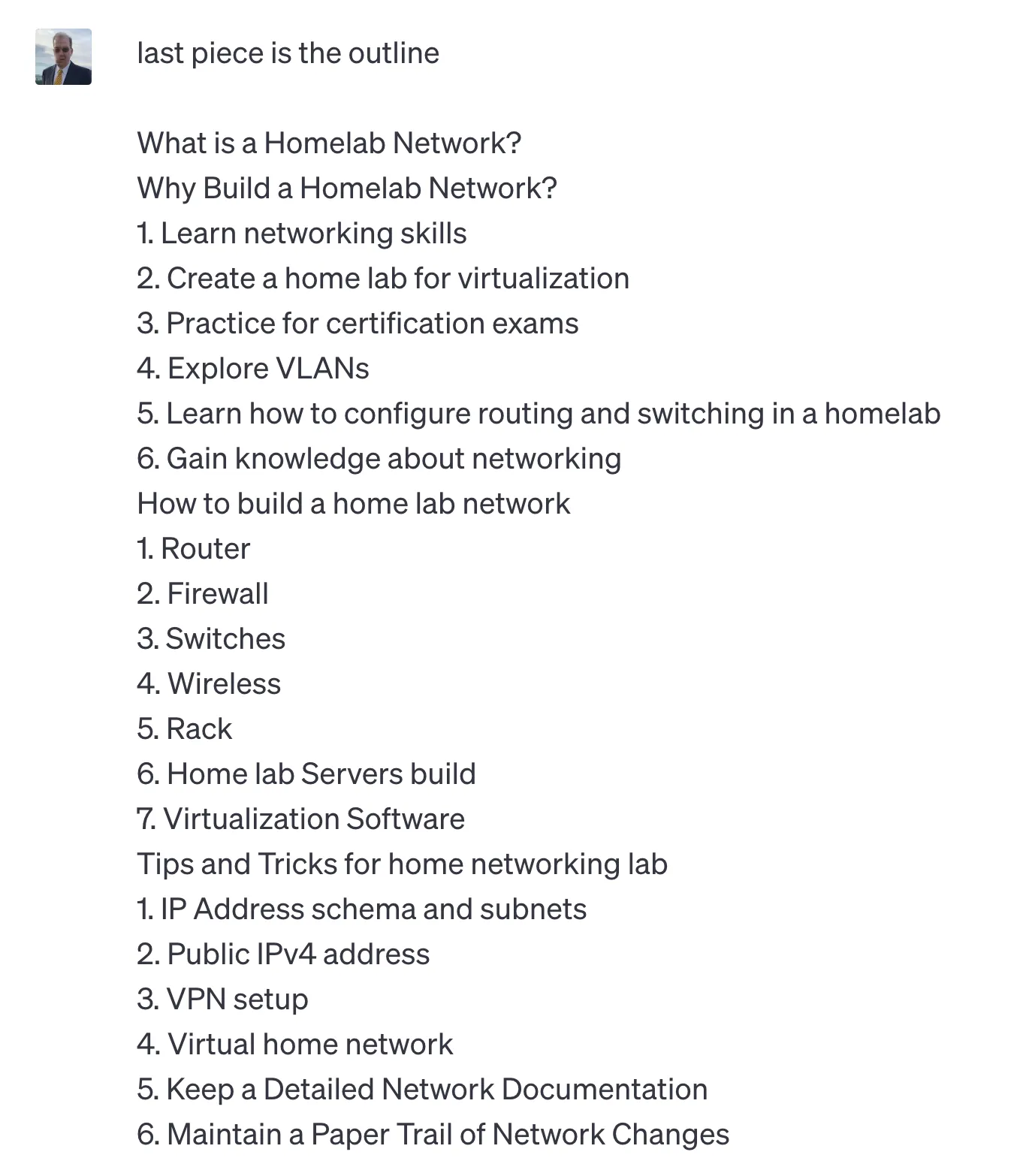 ChatGPT patiently awaited all the necessary information before the robot crafted the blog post draft.
ChatGPT wrote 333 words for the first draft. It was okay, but repeating the outline with a few words. I received an introduction and a conclusion.
I told then ChatGPT to turn it into an entire blog post with around 2000 words.


I received 749 words from ChatGPT, but unfortunately, it could not generate more text in one go. The robot seems to have reached its limit, but according to my research, ChatGPT Plus GPT4 can produce up to 3000 words.
My Verdict
Plus:
ChatGPT followed my instruction
I got into a conversation with ChatGPT
Minus:
Output too short
Lazy not writing 2000 words
Overall, ChatGPT is a helpful assistant for me to write the article. For prompts,
can you please explain bridge mode in a router to a beginner?
explain, in short the difference between Layer 2 and Layer 3 Switches
what is POE for network switches
what about ethernet port speed for a homelab – what switches are available?
Some of the responses from ChatGPT were too long, so I had to ask for shorter ones. Some of them were so detailed that they could have been their own blog post! But I just wanted to make sure the answers were concise and to the point.
Jasper Chat: Content Generation
First, it was a disappointment, and the output was useless. I fed JasperChat with the same prompts as I did for ChatGPT. In addition, JasperChat started to write the blog post after every prompt. The robot didn't wait before I finished all my instructions.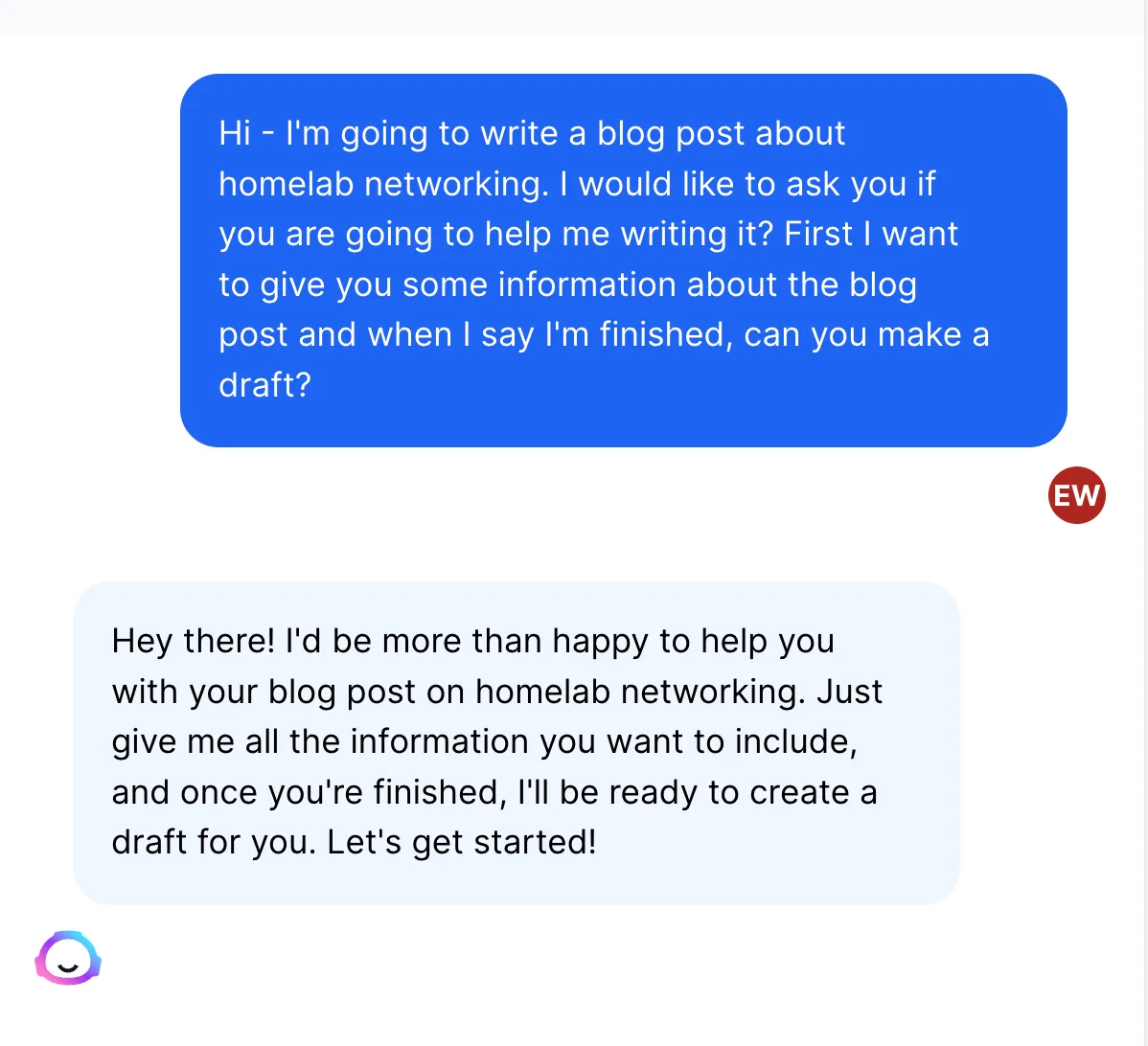 Unfortunately, it was a lie – JasperChat didn't wait and started writing after each prompt the entire article. The output generated was okay, not better than ChatGPT. The word count was 777 words—almost the same as ChatGPT. But JasperChat didn't finish the blog. The AI stopped suddenly in the middle of a sentence. I had to remind it to continue and complete the article.
My Verdict
Plus:
Minus:
not follow my instruction
stopped in the middle of a sentence
Overall, the content quality of Jasper Chat was rather poor and unsuitable for my blog niche. I understand Jasper is more trained in marketing materials and better suited for social media posts and short-form content.
I recommend the Jasper Chrome extension as a useful tool that I often use to improve my writing directly within Outranking. It has significantly helped me create clear and coherent sentences, resulting in a better reading experience for the audience.
In fact, I was in doubt about renewing my yearly Jasper AI subscription. It was due a few days before I conduct the test. The test shows my doubts were valid.
Outranking: SEO optimized content
As I mentioned before, it is the definite winner when writing a complete blog post. The initial draft consisted of approximately 3800 words, serving as a solid foundation to expand upon and incorporate my thoughts and perspectives, ultimately shaping the article.
During the test, I refrained from using the Outranking prompts. I plan to use the AI tools in Outranking more.
Here is my Outranking final score for the article.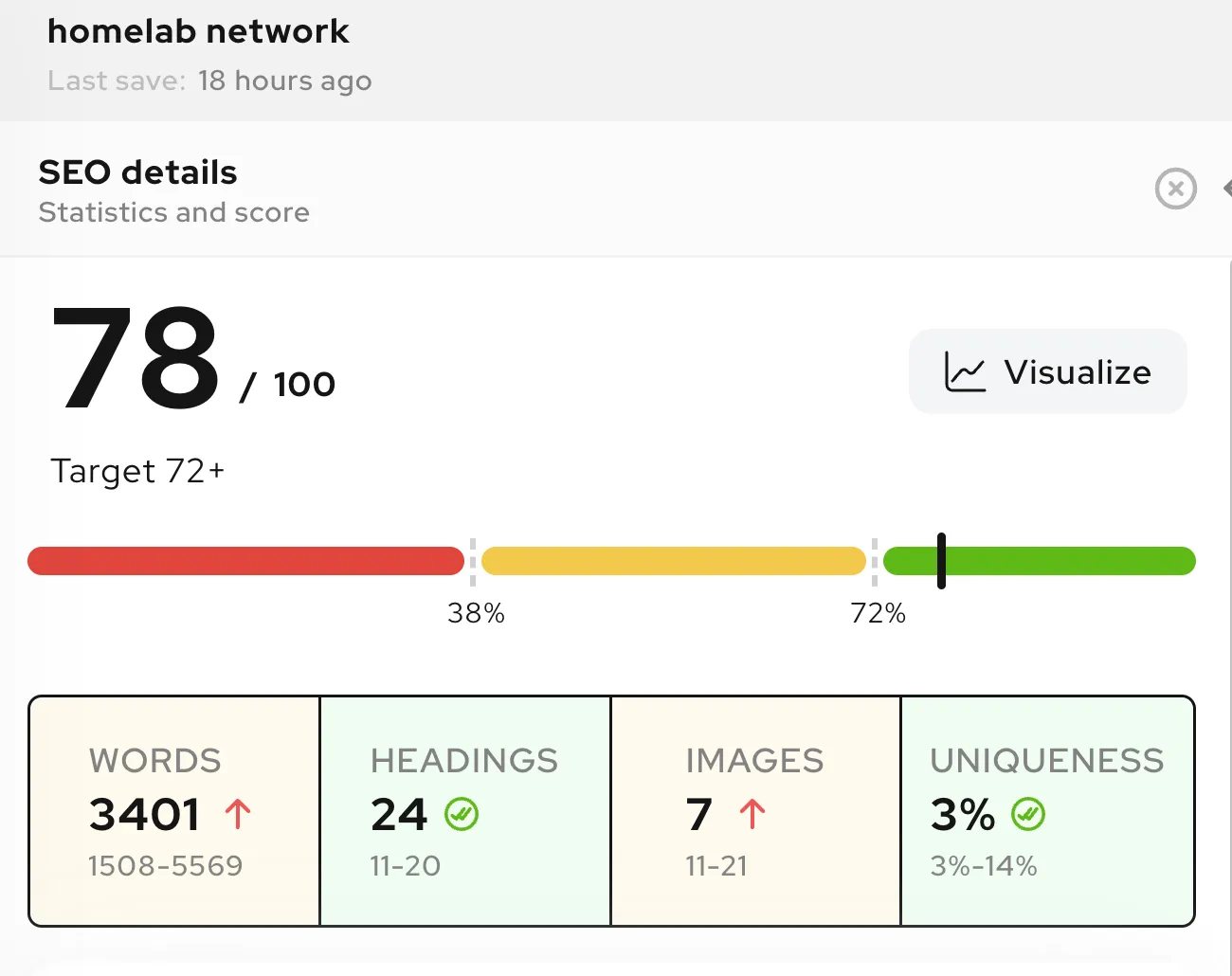 See my detailed Outranking review here.
Want to see how the article ranks in the Google SERPs?
Conclusion: Outranking vs Jasper vs ChatGPT
This test may not comprehensively evaluate ChatGPT and Jasper AI tools. However, it can still give you a general idea. It's important to remember that only some AI tools are suitable for some types of tasks or niches.
Kindly share your thoughts in the comment section below. I would appreciate knowing if you agree with my impression.
Any purchases made from clicks on links to products on this page may result in an affiliate commission for me. 
Please keep in mind that the quantity or price of items can change at any time.
As an Amazon  Associate, I earn from qualifying purchases.
As an Aliexpress Associate, I earn from qualifying purchases. 
Als Amazon-Partner verdiene ich an qualifizierten Verkäufen