Homelab – Software & Hardware I use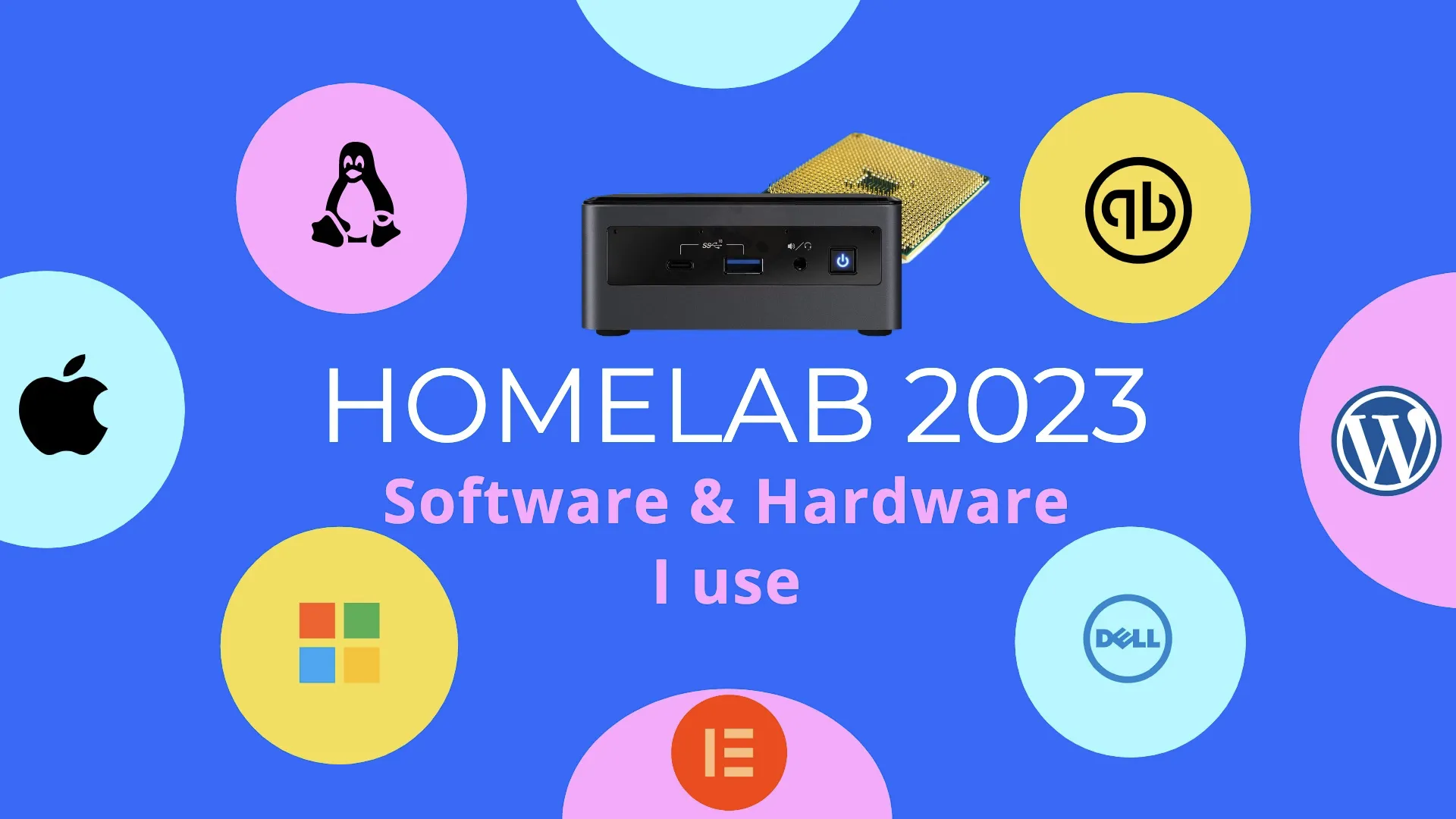 Introduction
Today, I'd like to tell you about some of the hardware and software I use in my homelab to stay up to date. Since my clients often ask me for recommendations on hardware and software, I find it essential that I use those tools daily. Practice what you preach! Also, it is vital in the IT field to constantly stay informed about emerging trends, new technology, and the pros and cons.
My Homelab
Hardware:
Poweredge T440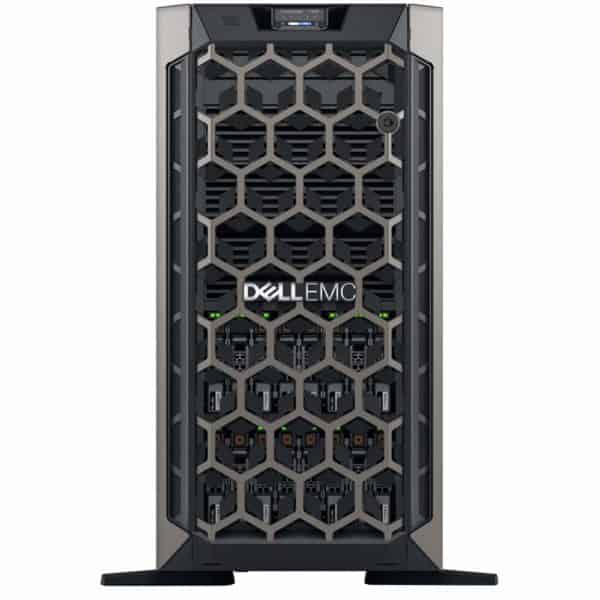 Specification
Intel(R) Xeon(R) Silver 4214R CPU @ 2.40GHz
128GB RAM
2x SD cards
2x 1TB SSD Disks
3x 4TB SAS

iDRAC 8 Enterprise,
Whenever I order a server, even for a homelab, I ensure it can be managed remotely. I have used IDrac, HP ILO, and Supermicro IPMI. They are all great features that allow me to manage my servers remotely. Idrac is my favorite because it supports HTML5. HP ILO and Supermicro IPMI are also great, but Idrac is the best. It costs some extra money, but it is totally worth the price.
Intel NUC Dawson i5, 32GB Memory, 300GB SSD, 4TB SATA, ESXi 6.7
APC Back UPS RS 150
2 Cisco SG300-10PP POE Switch
If you're planning to buy products listed on this page please do use my affiliate link to purchase them. Absolutely no additional cost for you (I would earn a commission from the seller), but definitely a huge help for me, as your gesture will contribute to covering the costs of maintaining this website and adding more great articles. Thanks in advance for your support!
Software:
Windows 2016 Server
Windows 2019 Server
Windows 2022 Server
Vcenter 7.0
Veeam Backup & Replication 12a
FreePBX
Ubuntu 20.04 server/name server Apache, bind, MariaDB
Windows 11, Edition Pro, and Enterprise
ISPconfig (open source)
Office 365 Busines Premium
Affinity Photo 2
Affinity Designer 2
Camtasia 2022
Snagit 2023
Quickbooks Desktop 2019 (Windows and MAC)
Quicken
Glorify, ecommerce product image online design tool, design app
I use Glorify more for my creatives than Canva or VistaCreate
Canva
VistaCreate
SEO is my hobby
I love to optimize my blogs to get a better chance to rank on the 1st page on Google. Who doesn't want their website to be on the first page of Google anyways? It's like a dream come true when your website appears on the first page of any search engine. My best tool is Outranking and I use it for all of my projects.
Outranking is the best tool for optimizing your website to get a higher ranking on any search engine. It gives you an edge over your competition by helping you identify and fix any issues that may be holding your website from getting the top spot. With Outranking, you can quickly and easily improve your website's ranking on any search engine.
The Best AI Content Creator
The Alternative to ChatGPT
Do you have any tips on how to get better rankings? Let me know in the comments below!
Some thoughts
To stay updated with the homelab hardware and software I use, I've decided to blog about what I use and how it has helped me.
Home labs are worth investing in if you want to learn more about virtualization, networking, storage, and clustering or get your feet wet with home projects like playing around with applications. I also host my WordPress website at home with my Dell Poweredge server.
Home labs allow everyone to play around with different configurations without affecting real-life production. If homelab hardware breaks or fails, it's not a big deal since nobody runs their business on it!
My best-ranking blogs
Step by step Guide on how to Install and Run WordPress on Synology NAS A NAS is a network-attached storage device that allows you to access files from any computer on your network. It's a great way to back up your files, and it's also a great way to host websites on your domain. With…
Any purchases made from clicks on links to products on this page may result in an affiliate commission for me. 
Please keep in mind that the quantity or price of items can change at any time.
As an Amazon  Associate, I earn from qualifying purchases.
As an Aliexpress Associate, I earn from qualifying purchases. 
Als Amazon-Partner verdiene ich an qualifizierten Verkäufen