Is Safari Right for Me? Pros and Cons of Opting for Safari Browser
You may have heard the question, "Is Safari a search engine"? No, it is not a search engine. It's a web browser that's built into Apple's operating system. The browser market is very competitive. The one you opt to use will depend on what kind of browsing experience you want. Safari has its pros and cons. It has a clean interface and offers advanced privacy protections. Downfalls are the lack of browser extensions and customization options.
Here's more information about the Safari browser to help you decide if it's the best option.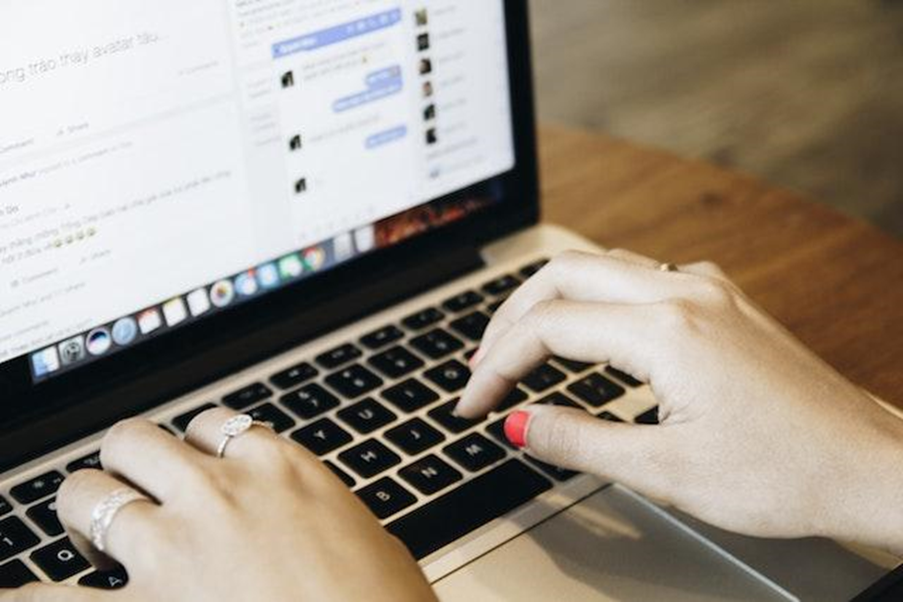 Ease of use
The Safari browser is straightforward to use with a minimalist, fairly static interface. How do I get to the Safari browser? It is located on your Mac's dock by default. When you want to open the Safari browser, click the dock icon.
When the browser opens, you will see suggested reading based on browsing, favorite pages, and most visited sites. Above the address bar are bookmarks, history, and edit options. You can customize the browser's look on a Mac, but customization options are limited compared to many other browsers.
The Best AI Content Creator
The Alternative to ChatGPT
Some common issues with Safari can slow the browser down. You can troubleshoot Safari on your Mac and find why Safari not working issues. Some issues are easy to fix, such as having too many tabs open or needing to clear the cache. Optimizing the browser could also involve checking whether apps are causing a problem.
Performance and features
Safari is a lightweight, economical browser. Its speed is good on all Apple devices. The design means it uses less RAM than some other browsers. You can use it constantly without draining your battery. Avoiding excessive multitasking in the browser can help it to perform at maximum speed.
Tab Overview at the top right is useful if you do a lot of research. You can see all the sites at a high level. A downside of using Safari on iOS is that tab management isn't that easy.
You can find Safari in the App Library if you don't see it on your Home Screen.
On the Home Screen, swipe left until you see the App Library.
Enter Safari in the search field.
Press hold.
Tap Add to Home Screen.
If you want to know how to clear the cache on Safari:
Click on the drop-down menu in Safari and choose Preferences.
Click the Advanced tab.
Select the Show Develop menu in the menu bar checkbox.
Close the Preferences window and choose the Develop drop-down menu.
Click Empty Cache.
Integration capabilities
One of Safari's big advantages is it syncs across your Apple devices. It uses iCloud syncing features and stores data in the cloud rather than on your devices. When you sign in with your Apple ID, you can switch from device to device without interrupting your browser session. Your browsing history will be saved automatically. It's easy to switch between tabs.
Using Apple Pay adds to the convenience of shopping online via the Safari browser. You can perform verification using TouchID on a Mac, iPhone, or Apple Watch.
Privacy and security
Safari's iCloud keychain monitors the dark web and will alert you to any data breaches or exposure of your passwords and email addresses. As it runs certain websites outside of the browser, it can prevent your devices from getting affected by malicious scripts. Safari's updates aren't as frequent as those for other browsers using open-source code. This can result in some vulnerability.
Hidden in Safari settings on Mac are various privacy settings in the Preferences section. They prevent cross-site tracking, block cookies, and hide your IP address. Intelligent Tracking identifies and blocks website trackers from tracking you. It also offers Private Browsing, a good feature for browsing sensitive information.
Safari has robust parental control settings. Parents can configure a secure browsing experience for their children without downloading extensions. On Mac, they can click System Preferences and the Screen Time icon. They are able to select controls that relate to the app and content restrictions as well as downtime.
Browser Extensions
While it's good for basic browsing, Safari falls short in its lack of browser extensions. It does offer extensions, but the library isn't as vast as some open-source competitors. For example, none of the top VPN providers have a browser extension for Safari.
Conclusion
If you want a high degree of customization, Safari's minimalist interface and lack of extensions will likely feel limiting. If you are looking for a fast, lightweight browser that offers good privacy and security, Safari may be the right option.
Any purchases made from clicks on links to products on this page may result in an affiliate commission for me. 
Please keep in mind that the quantity or price of items can change at any time.
As an Amazon  Associate, I earn from qualifying purchases.
As an Aliexpress Associate, I earn from qualifying purchases. 
Als Amazon-Partner verdiene ich an qualifizierten Verkäufen