Swyx – VoIP phone system using sip trunk – popular in DACH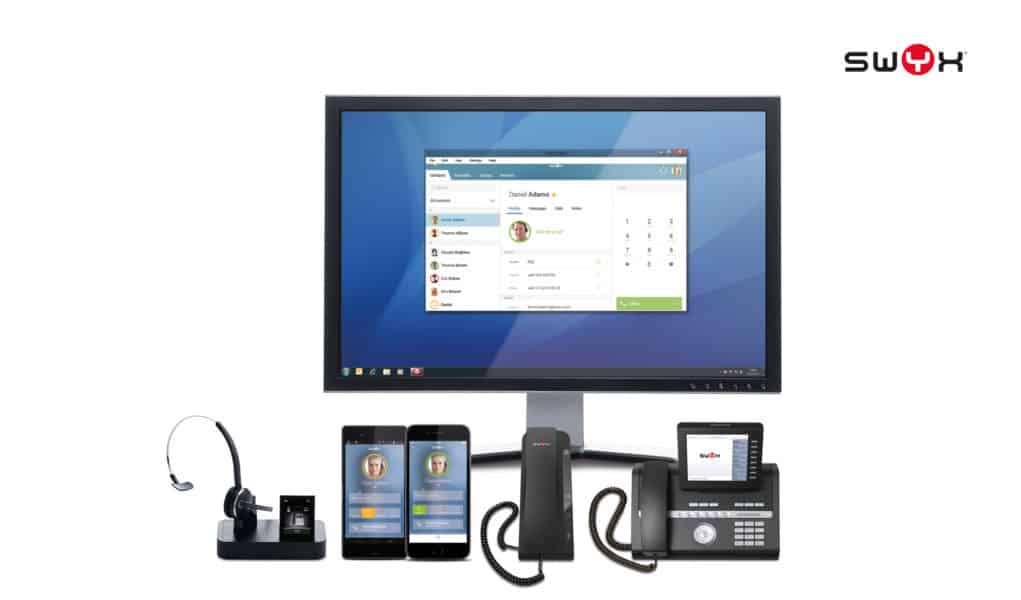 Introduction
In April 2019 I participated in a 3-day course for the Swyx VoIP phone software, organized by Primenet. The software was originally developed by Deutsche Telekom and later outsourced.
Swyx VoIP sip trunk – (Swyxware)
Swyx contains Swyxware which are the server components. The current version is 11.40, which supports Windows Server 2012 R2 and Windows Server 2016. The administrator console is an mmc add-in. A web admin console is now available with the new server. It is still in an early stage and not all admin features have been implemented. The web parts needs the IIS role. Swyx may replace the mmc console with future updates with the web interface. While Swyxware connects well with voip (sip trunk), it continues to work with ISDN too. However, ISDN has been phased out in Switzerland, though some providers continue to offer it.
SwyxIT
SwyxIT is the client component. It has a very nice looking interface which can be customized with skins of your liking. A few skins come pre-installed with the client. There are so-called web extensions which enables the integration of a website within SwyxIT. Such as the phone book directory.
The client integrates well with Outlook too. Important to remember though, that it only supports 32bit add-in. This means you will not be able to install Office 64bit. The integration will not work.
The Best AI Content Creator
The Alternative to ChatGPT
Using the remote connector, SwyxIT can be installed even when away from the office; all it needs is that two ports (not ports 5060 or 5160) should be open on the firewall.
SwyxIT is available for Windows and Mac. However, the Mac version is very scaled down in feature and I would not recommend it in its current form. Thus, if your office uses only Mac, I would not recommend Swyx!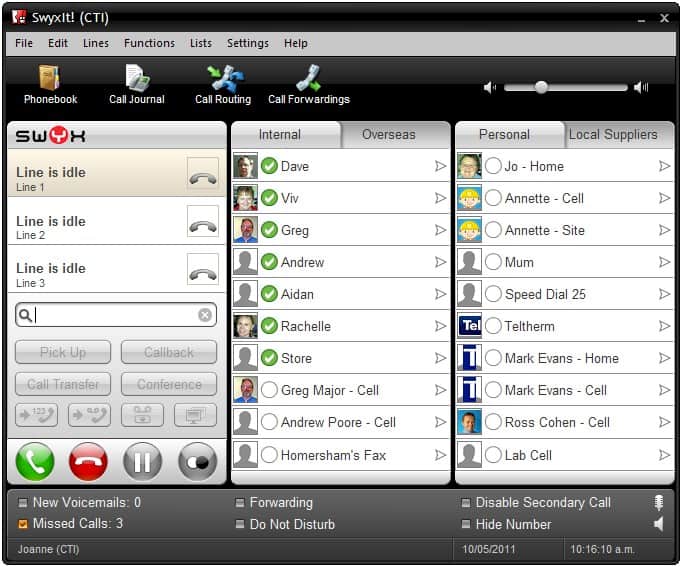 Mobile app
A mobile client is available for iOS and Android. I have used the mobile client with good results. It works pretty well when your phone is connected to wireless. You can choose from a variety of status messages and see the status of your co-worker. I can now make calls using my mobile from my registered home office number and even accept phone calls.
Swyxphone
If you are one of those people who still likes a physical phone, Swyx does offer some branded models. In appearance, they look like the Siemens Openstage phones. Swyx uses their own firmware and Swyxware is able to update the firmware automatically.
Lastly an appliance is also available. Swyxware along with a Windows server telco edition is already installed. The good thing is that there is no need to buy a Windows license, nor are CAL licenses needed. Various models are available depending on the size of the company. It is a good starting product. Unfortunately, it is not possible to upgrade the Windows Server later on, because it is not supported. A new appliance will be required for this which can add to your cost. Do keep this in mind when evaluating the product suitability.
Swyx is a good product for small to mid-sized firms and I can certainly recommend it. It has a good and reliable sip trunk connector. The price might not be cheap, but you get a lot of bang for your buck. And it integrates well with your environment.
Check out my blogs