Office 365 Backup – It's your responsible not Microsoft's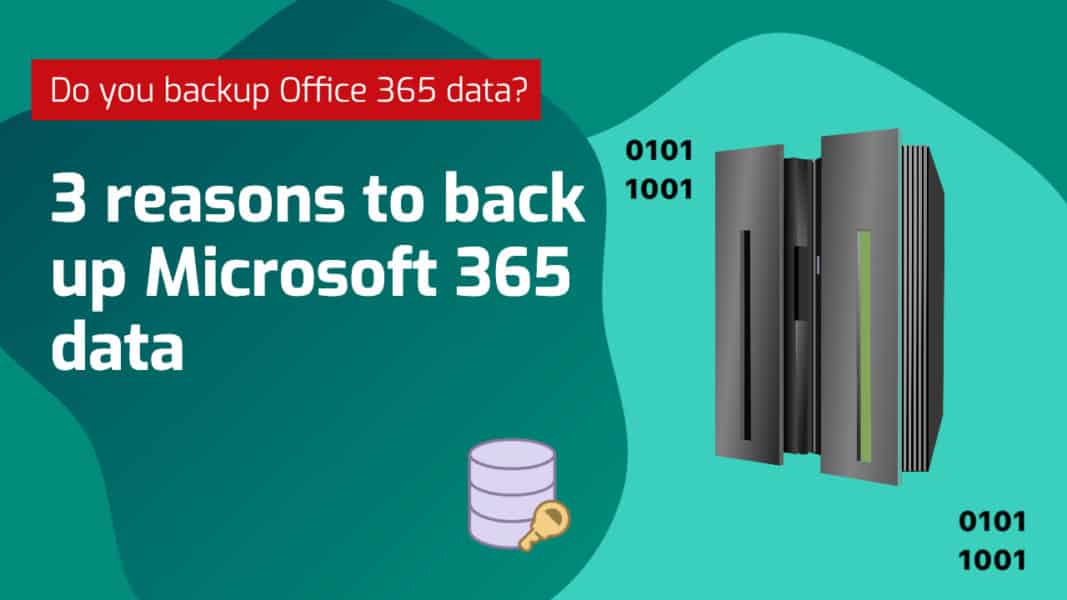 Do you back up Office 365 data?
My guess is that most people will answer with a sheepish No. Did you know that according to an IDC report, a massive 76% of people don't back up their Office 365 data?
Do you have full control over your Office 365 data? Do you have access to all the items you need? The typical reaction is a defiant "Of course I do," or even better: "Well, Microsoft takes care of it all."
Are you sure that this is true though? Are you?
Here's the picture – Why you should back up Office 365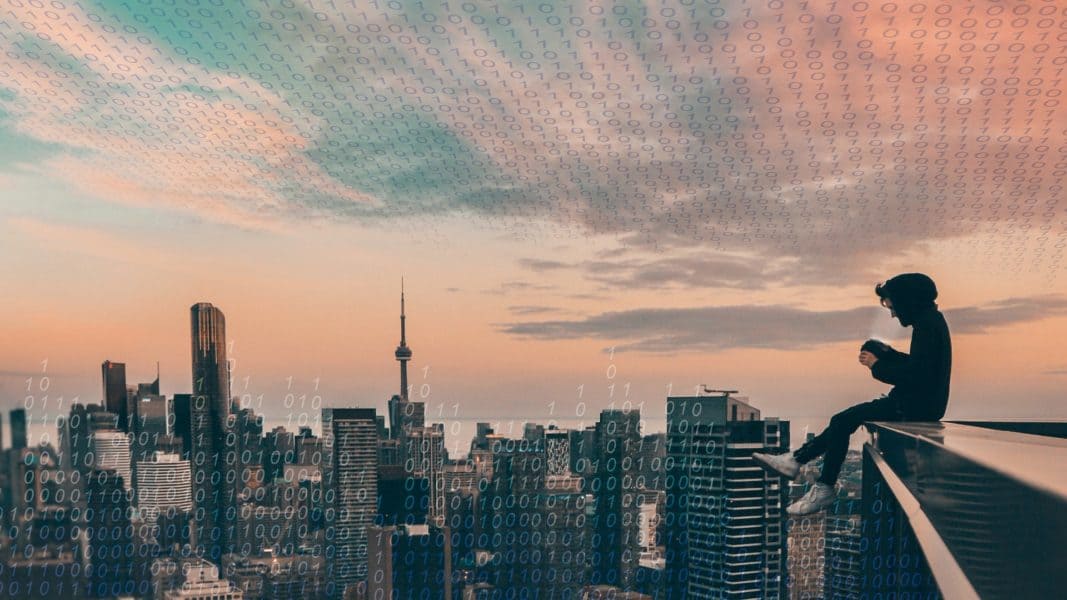 Many organizations have already switched to or are switching to the cloud-based service from Microsoft. One of the main reasons for this is the availability of all Office 365 data in the cloud. Microsoft maintains a massive infrastructure worldwide.
This makes many people think that there's no need to back up Office 365 data. I say – big mistake. In this article, I will tell you three reasons why I believe it is crucial to back up Office 365 data.
Microsoft rebranded Office 365 in April 2020 and renamed it Microsoft 365. I will use both terms in this article. Don't be confused because it is one and the same thing. When Microsoft renamed Office 365 to Microsoft 365, it also renamed the various editions of the product. Yes, it's confusing, but don't worry, the package contents remain the same.
So now let's focus on backup Office 365 data.
Let me tell you what Microsoft does.
Microsoft actually takes care of many things and provides an excellent service to customers. However, Microsoft's primary focus is on managing Microsoft 365 infrastructure and maintaining uptime for you. It's wrong to assume that Microsoft does Office 365 backup on your behalf. This does not fall within their area of responsibility. Unfortunately, this misconception is quite common. And the consequences of this misbelief could be devastating.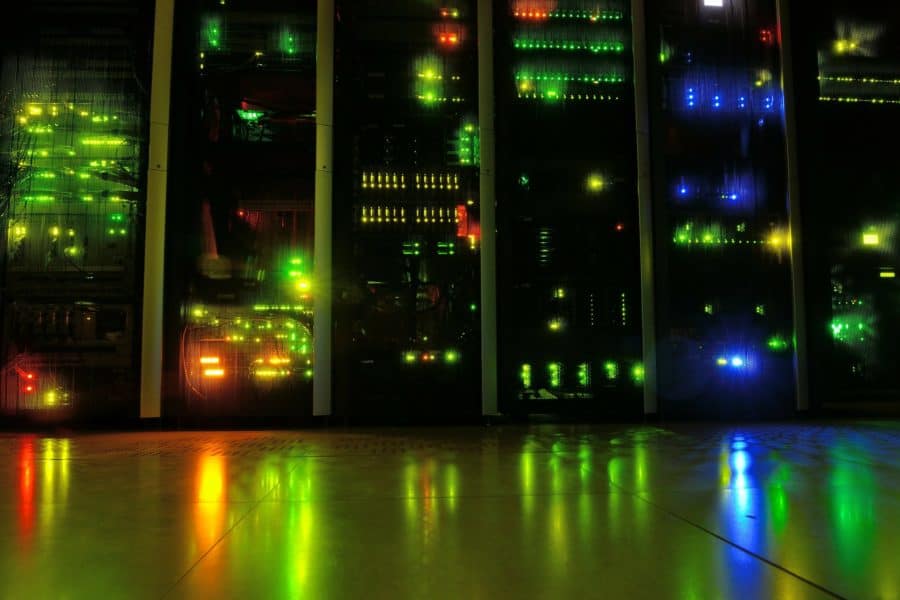 Misconception: no Office 365 backup
What does your Office 365 data consist of? In general, emails, Office documents, Collaboration. These data are stored in Outlook, Excel, Word, PowerPoint, Sharepoint, OneDrive, or Microsoft Teams.
The misunderstanding is between Microsoft's responsibility and the users' own responsibility for protecting data and long-term retention of Office 365 data. The backup and recoverability that Microsoft provides in reality and what users assume they are getting is very different. Meaning, Office 365 offers standard built-in precautions like recycle bins or recovery emails, but only for a limited period of time. "In the cloud" does NOT mean data is permanently safe and secure.
Here are some reasons why you need an Office 365 backup.
Reason 1 – Accidental deletion
Accidental deletion is one of the most likely reasons why you may need to restore a backup. Native recycle bins and version histories included in Office 365 can only protect from data loss for a specific time. Imagine a classic scenario where someone overwrites a critical document and several weeks or months later, realizes the original document is urgently needed. But the time limit for Office 365 backup has lapsed. Disaster! One which could have been avoided by a proper backup.
There are two types of deletion in Office 365. Soft delete and hard delete. An example of soft delete is when you delete an email in Outlook and then empty the Deleted Items folder. You might think the email is permanently deleted, but it is still retrievable in the Recoverable Items of your Outlook mailbox. A Microsoft 365 admin can restore it via the admin console.
A hard delete is when an item is tagged to be purged from the mailbox database completely. Once this happens, it is unrecoverable. The same principle applies to all documents and folders in OneDrive or Sharepoint
Reason 2 – internal and external security threats
Mention a security threat and immediately an image of hackers and viruses pop up in your mind. However, there is also a business risk from within a company and it happens more often than one might think
Another example is evidence tamperings. Imagine an employee strategically deleting incriminating emails or files. What would you do without an Office 365 backup?
Of course, external threats like malware, viruses, and ransomware have caused serious reputational damage to companies and compromised internal privacy and security as well as customer data.
Reason 3 – Legal requirements and retention
Sometimes you need to retrieve emails, files, or other types of data for legal action.
When you delete a user intentionally or accidentally, the user's personal data like a mailbox, personal Sharepoint site, and OneDrive are also deleted. And it is certainly not Microsoft's responsibility to help you recover the data. Companies have a data retention duty by law, the time length of which varies by country. In Switzerland for example, the retention period is ten years. How do you make sure of this when your data is in the cloud? You have to assume the responsibility and put the necessary measures in place
How often do the described situations happen?
I guess by now it's pretty clear why backing up your Office 365 data is essential. Yet you're wondering how often these 3 data protection vulnerabilities actually happen. The answer is more often than you might think and far more often than it should.
Based on a Veeam customer survey conducted in September 2019, over 1,000 IT professionals said that the data loss they had experienced in the cloud was precisely because of one of the three reasons mentioned above. The result of the customer survey was from 18% to as high as 37%. Remember the IDC report I mentioned at the start which said around 76% people do not back up their cloud data? The Veeam customer survey only serves to emphasize those statistics.
Don't make that mistake with your data in the cloud! Backup Office 365!
The solution
Back up Office 365 data on-premises! It is also possible to back up the Office 365 data to another cloud. But I recommend keeping it simple and safe and store it on-premises.
Backing up Office 365 data is not a complicated process. Veeam, the backup champ, has a Veeam Office 365 Backup. The product offers agents for Exchange Online (Outlook Email), Sharepoint website, OneDrive documents, and Microsoft Teams.
With Veeam Backup for Microsoft Office 365, there are no retention policy gaps or limited restoration capabilities. Short term Office 365 backup or long-term archives, granular or point-in-time restore, everything is at your fingertips, making data restoration fast, easy, and reliable.
In this article, I represent the opinion that you should back up the data. However there are other opinions as well, see this blog from Daniel Chronlund who blogs "My opinion and the short answer is No, most organizations do not need an extra backup solution for Office 365 data"
Did you like the article? See my other blogs.