How AI Tools Boost Your Content Marketing Efforts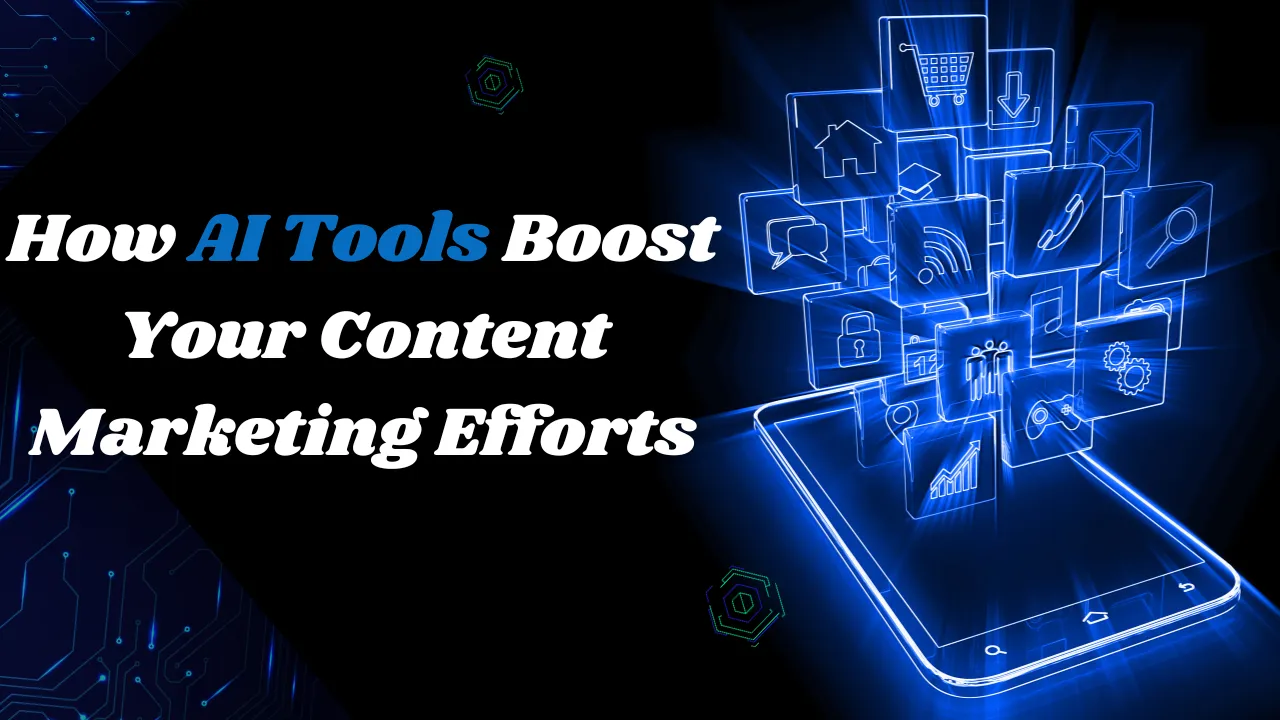 Artificial intelligence is expected to be one of the major trends. Anyone using ChatGPT or other similar tools will find the technology to be both entertaining and intelligent. In fact, it can interpret this technology so that we may effectively enhance our marketing workflows.
Artificial Intelligence is beginning to affect every facet of our lives. The increasing prevalence of self-checkout cash registers and advanced airport security protocols are just two examples of how artificial intelligence is almost everywhere.
It improves consumer satisfaction and helps them understand their clientele better. Businesses such as Microsoft and Google are already making significant investments in AI software. It's generally accepted that AI is set to take off in the coming years.
We go over how AI tools help with content marketing here.
What is AI in Content Marketing?
Companies are constantly looking for innovative methods to expedite the content marketing process. This procedure includes the development, dissemination, curation, and research of content. It should come as no surprise that if the procedure is carried out by hand, it takes a long time to get flawless.
This is the point at which using AI in content marketing becomes relevant. Content marketing can be fully or partially automated with AI. In just a few minutes, you can track user activity and perform extensive data analysis.
However, this does not imply that you should delegate all of your content marketing responsibilities to AI systems. For flawless distribution, AI-produced content always needs human involvement. AI content technologies can produce masterpieces when they are used with the right human input and strategy.
AI Tools Boost Your Content Marketing Efforts
AI is capable of doing a wide range of content marketing activities, as was previously indicated. It can not only complete these chores, but it can also speed up the procedure so you can concentrate on more productive work. Let's examine in more detail some of the main advantages AI offers content marketers:
Create Personalized Content
Relevant content is not what your prospects and clients desire. They will enjoy receiving your emails, but if the content isn't relevant to them, they'll probably ignore them and move on to another company. Fortunately, artificial intelligence is used to provide personalized content.
You may quickly identify your audience subgroups with AI. Using information about each client's hobbies, preferences, past purchases, demographics, etc., you can compile important data about them. With the aid of all this information, you may create content specifically for your intended audience.
By using AI marketing technologies, you may also create personalized messages and suggestions for your clientele.
Simplified and Quick Content Generation
Time is money, as everyone knows. And by using AI in content marketing, you can save a ton of money on both. Artificial intelligence (AI)-powered technologies are capable of producing entire content pieces in addition to performing routine duties like post-scheduling and analytics tracking.
NLP and GPT-3 are used by modern AI systems to create excellent content. A few little editing changes will add a personal touch. Additionally, depending on the sort of content, that can happen in a matter of seconds or minutes. You cannot, in fact, access the content immediately. To refine it, you need human writers and marketers.
Development of Strategies and Content Optimization
The process of creating content is not the end. To naturally reach your target audience and achieve higher SERP ranks, you must optimize your content. AI optimization technologies are also endowed with magical abilities for that. They monitor your material and include helpful keywords in your writing.
You can obtain ideas for relevant keywords, the optimal word count, the number of headings and subheadings, internal and external connections, and more with AI tools.
The summary generator is one of these tools that aids in summarizing the content. To assist you in creating content that is optimized, certain artificial intelligence (AI) tools track factors like content score, readability, and keyword placement. They may also advise you on the best location and time to post your material to get the most exposure.
Deliver Automated Insights and Facilitate Cost-Reduction
Businesses must pay close attention to consumer behavior and emerging trends because they facilitate informed decision-making. AI enables you to extract pertinent data from a vast data set, including real-time client behavior.
You may confidently decide on your marketing efforts, product development, and other matters when you have access to a wealth of data.
You should consider cost-cutting, as should every business owner. By automating some of the tedious and non-creative content marketing duties, you may drastically cut down on your labor costs.
The good news is that AI completes all of these jobs quickly; nevertheless, it would take hours for human experts to complete them. That's the cherry on top of AI content marketing, then!
Better Customer Service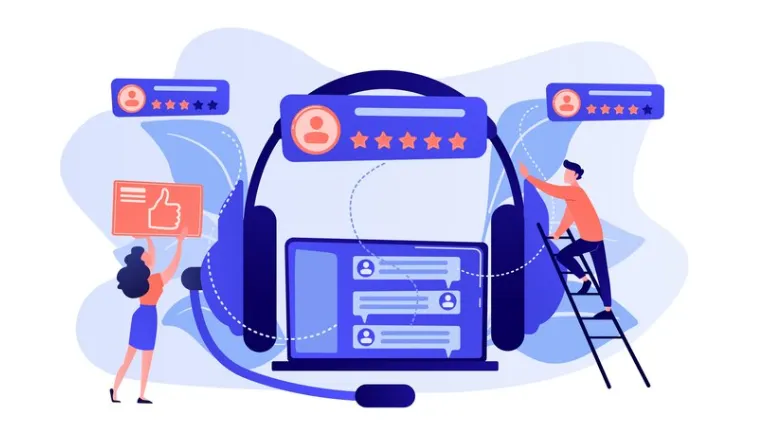 The application of AI-powered chatbots has improved the caliber of customer support in the e-commerce industry by providing round-the-clock assistance through natural language processing (NLP). These chatbots interpret voice-based messages from your online customers and deliver customized offers.
Clients receive prompt assistance whenever they need it, without having to wait for long email responses or office hours. You leave a positive impression by offering prompt solutions tailored to each customer's needs. When you have a bot, you don't need to hire more employees, especially to answer questions from online buyers.
Wrapping Up
The automation of numerous tasks by AI systems has changed content marketing operations. AI tools boost strategy and improve the quality of content. There is no denying AI's influence on content marketing. Companies that use this technology will have an advantage over their competitors. However, it's imperative to exercise caution while using AI and maintain a healthy balance between automation and human inventiveness.
Any purchases made from clicks on links to products on this page may result in an affiliate commission for me. 
Please keep in mind that the quantity or price of items can change at any time.
As an Amazon  Associate, I earn from qualifying purchases.
As an Aliexpress Associate, I earn from qualifying purchases. 
Als Amazon-Partner verdiene ich an qualifizierten Verkäufen