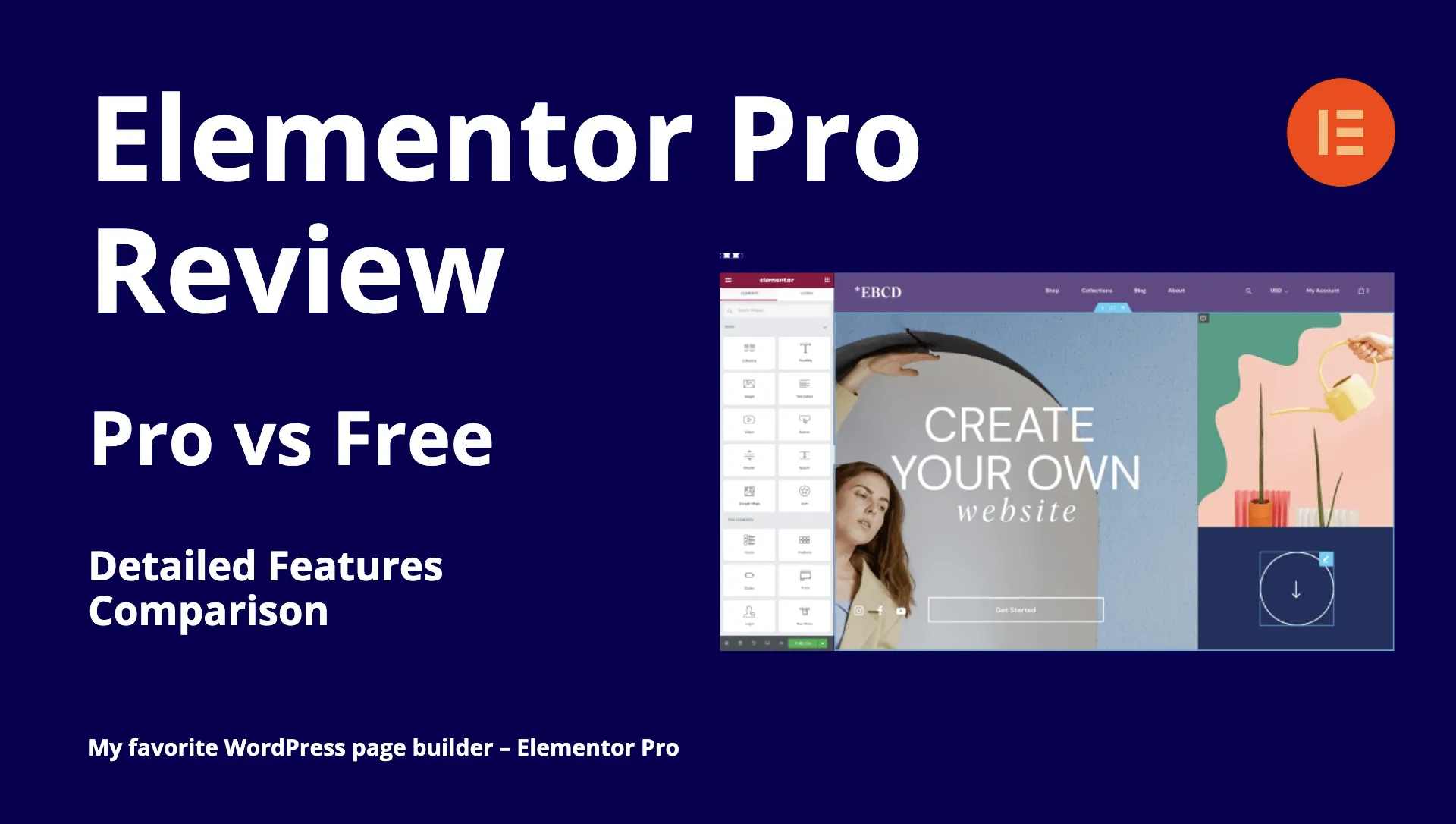 Elementor Pro vs Elementor Free Review – detailed features comparison
You have been looking at Elementor Pro for a while now, and it's time to decide if you should buy Elementor Pro or not. Elementor is a drag-and-drop page builder that will help you create your website from scratch, but can Elementor Pro do everything? This blog post will discuss whether Elementor Pro is worth the price.
What are the benefits of using a WordPress website builder plugin?
First, a short introduction to WordPress page builders. Are you struggling to build and modify your site? It's where website builders come into play. Website builders are plugins (or, in some instances, themes) that act like drag-and-drop software. It allows you to design the site easily, just by dragging and dropping blocks or modules wherever you want on your page.
Page builders allow you to do almost everything with your site. You will create and edit images, post widgets, share buttons, etc., to make the best website that fits your needs and requirements perfectly.
There are many page builders (Divi) & drag and drop WordPress themes (Kadence or Blocksy) out there for all kinds of niches, but some excel more than others. Elementor Pro is one such plugin.
The Best AI Content Creator
The Alternative to ChatGPT
Elementor Pro – My favorite WordPress page builder
In another post, I compared Elementor vs. Divi. Page builders: Which one should I use? The following few paragraphs are dedicated to Elementor Pro vs. Free. Pro is the version that requires payment. It's no secret that I am a big fan of Elementor Pro for WordPress.
A page builder for WordPress that genuinely sets it apart in 2023 is Elementor. A visually rich website without coding is what you'll get with Elementor if you're creative. You'd want the Pro version once you've worked with the free version for a while.
Elementor Pro is a powerful page builder plugin for WordPress websites. It offers advanced features that allow users to easily create visually appealing and interactive web pages without coding knowledge.
With Elementor Pro, you can access various useful tools and options that enhance the overall website-building experience. These features include advanced design customization settings, responsive editing modes, professional templates, theme builder capabilities, and various integrations with popular marketing tools.
Furthermore, Elementor Pro provides users access to an extensive library of pre-designed widgets and blocks, allowing for faster and more efficient website development.
In summary, Elementor Pro features a wide range of functionalities, making it an exceptional choice for individuals and businesses seeking to create stunning websites with simplicity and ease.
Let's dive in and discover the difference between Elementor Pro and Elementor Free.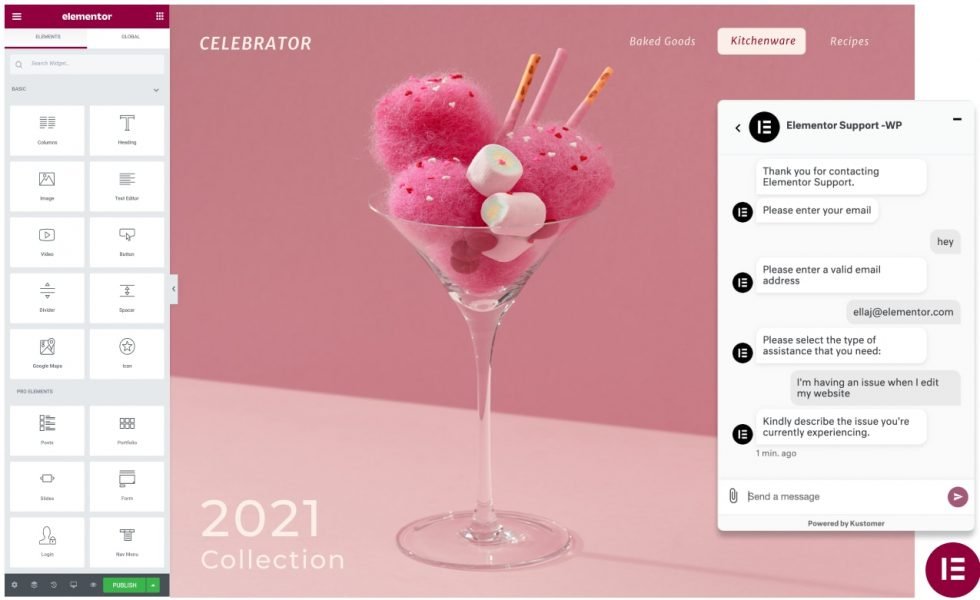 Elementor Flexbox (Container)

Elementor 3.6 introduces Flexbox Containers, a foundational feature allowing infinite nested widgets. Containers mark a transformative shift in building websites using Elementor's builder. With Flexbox Containers, you can easily create complex layouts with ease.
Flexbox is one of the most important features introduced in CSS3, and all modern browsers support it.
The container is available in Elementor Free Version. It's not a Pro feature.
What is an Elementor Flexbox Container?
Flexbox is a layout mode that allows you to easily create complex responsive layouts. Adding a container is easy. Just click on the '+' symbol in the editor or drag the Container widget to the editor. Once you have added a Container, you can then start adding widgets. Widgets can be placed directly inside a Container.
Before Elementor Flexbox arrived, you had to create a layout with several widgets in a row; you had to set the width of each widget or create a section with four columns. You can now create a single container and add logos with Flexbox. You then have control over how they are justified using the justify-content property. This makes creating complex layouts much easier and faster.
The Elementor Flexbox Container serves as a replacement for the traditional section and column setup. This innovative solution offers a substantial boost in performance by minimizing layout shifts. Embracing this feature enhances the overall user experience and contributes to a smoother and more efficient web design process.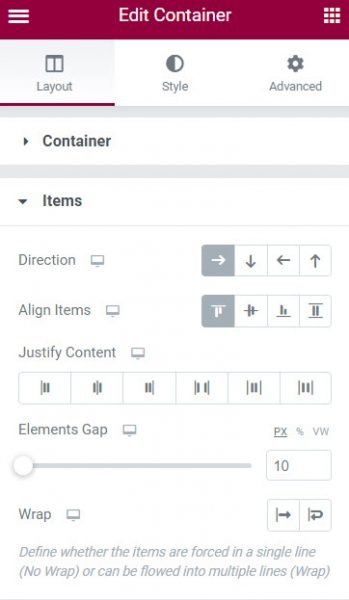 Elementor Free features – Save as default
With the Save as a Default feature of Elementor's widgets, you can save the settings and content of your widget as a default. When you create a new widget, it will automatically be set to the same settings as before, so you don't have to reset them every time.
For example, if you have an Icon Box widget to display contact information, you can set up the font, font size, icon, background color, padding, and other settings as your default. Then any time you create a new Icon Box widget in Elementor, these settings will be pre-loaded for you, so you don't have to set them up again.
It is a great way to streamline your workflow and ensure all widgets look consistent.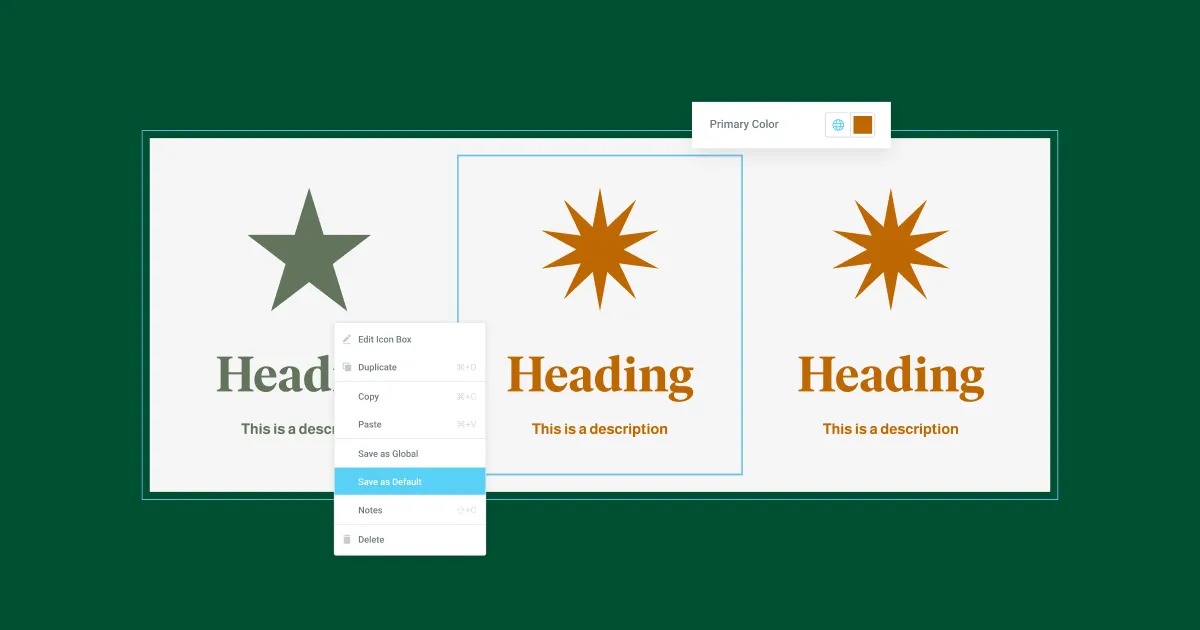 Elementor Free feature: Copy & Paste Between Websites
You can quickly transfer elements between sites and speed up your workflow. No longer will you need to create a JSON file, export it and import it from one website to another – copy the element with the CMD/CTRL + C command or right-clicking the element and choose 'Copy', then paste it into the Editor of another website by right-clicking your mouse where you want to paste it in the Editor and selecting 'Paste from another site.'
This feature is perfect for those who require efficient content management across multiple platforms and helps maintain design consistency amongst all sites.
Elementor AI
Elementor AI is a revolutionary tool tailored for Elementor users that provides various benefits, including the ability to create professional text with AI, automate translations, generate code, and create custom code for special uses. It is unlimited, subject to a fair use policy, and can be used on any number of websites.
Additionally, it can be used to translate text into any language, and users can manage access to the Editor with the Role Manager feature. This tool is perfect for web designers, developers, marketers, agencies, small business owners, and more.
Elementor AI was launched with version 3.13, and version 3.15 was enhanced with Image creation, removal, and replacing the background in images.
Elementor AI is available for anyone as a free trial. After that, it has a subscription model.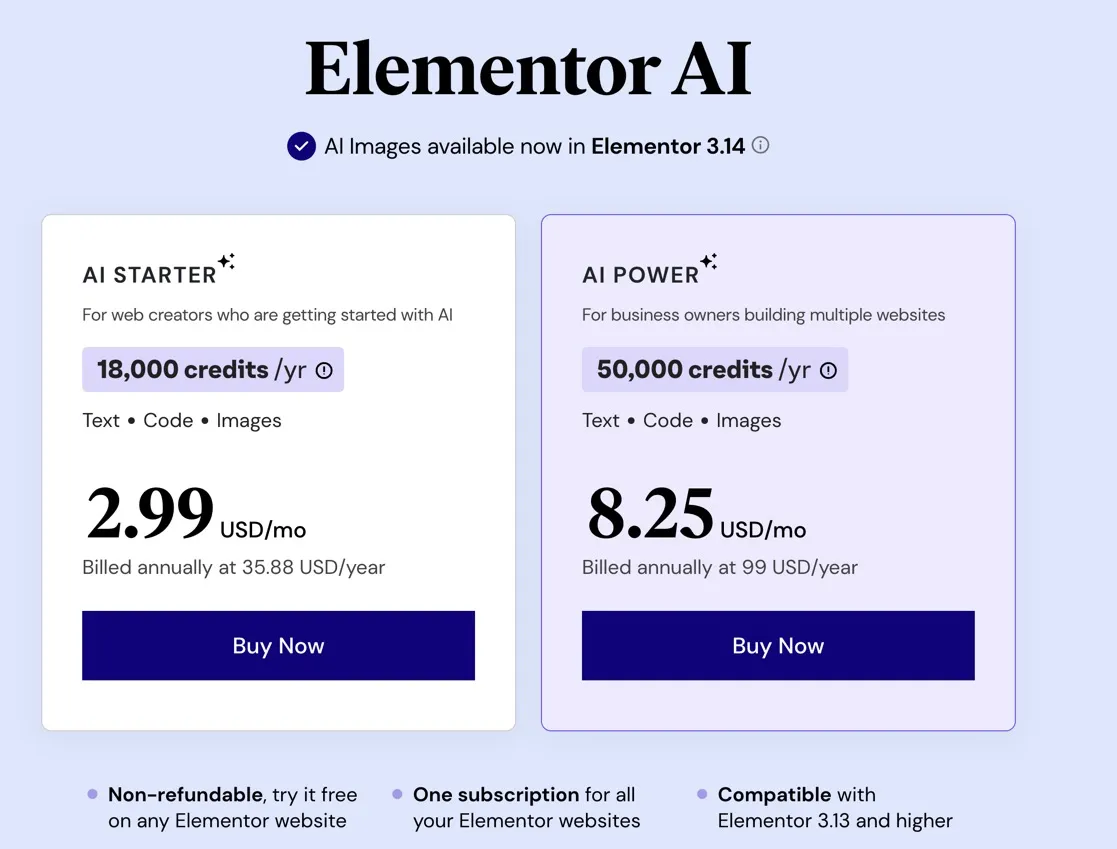 Elementor is revamping the editor interface.
Elementor celebrates over six years of Editor interface design, introducing hundreds of new features and widgets. However, acknowledging changing expectations and new software UI and UX trends, the interface has been slated for a gradual revamp beginning in 2023.
The new design system will bring improved color semantics and accessibility functionality. The latest update presents a new color scheme optimized for dark and Light modes. Additionally, the new Top Bar experiment follows industry best practices and is deactivated by default. You can activate the new interface in the WordPress backend, Elementor, Settings, Features tab, and Editor Top Bar.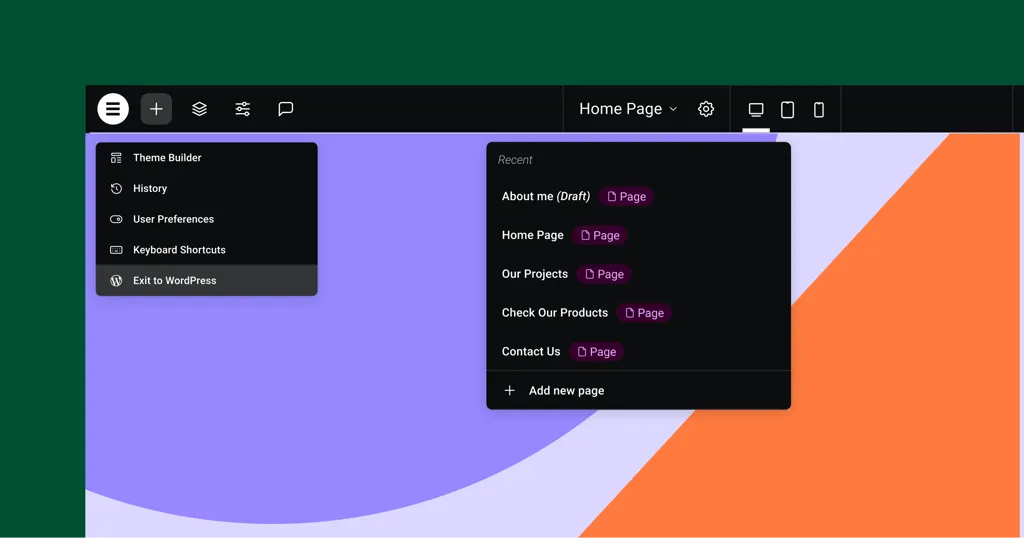 Elementor Pro features- What can you do only with the Pro version?
Elementor users often wonder if they should get the Pro license or stick with the free version. The Pro version has specific features that the free version does not have.
If you manage a Woocommerce website, it is highly recommended to buy the Pro version. Elementor Pro 3.5 (released November 2021) enhanced the customization of every aspect of your store, including the product catalog, individual product pages, the add-to-cart process, the checkout page, and my account page. Release 3.5 added new widgets for woocommerce. Boost your store's traffic with custom landing pages, popup advertisements, etc.
Elementor Pro 3.6 (released January 2022) adds two new features to complete Woocommerce widgets. Purchase Summary (thank you page) and customizing the Woocommerce notice. The purchase summary widget allows online store owners to create customized order confirmation pages. The WooCommerce Notices widget allows you to specify the position of WooCommerce notices on every page and adjust their style to match your brand.
Now you can design the complete checkout process with Elementor Pro.
In addition, to customize the header and footer, you would need the Pro version too.
Here is a list of Elementor Pro features and widgets that are available only in the Pro version.
Elementor Pro template library – over 200+ beautifully designed
Global widget -Save your favorite widget settings and reuse the widget on any page with a simple drag and drop.
Popup Builder – Popup Builder allows you to create pixel-perfect popups, including advanced targeting options.
Theme Builder – Use Elementor's industry-leading Theme Builder to edit every part of your site without code.
Motion effects – Add interactions and animations to your site using Scrolling Effects and Mouse Effects.
Form Widget – Goodbye, backend! Create all your forms live, right from the Elementor editor.
Testimonial Carousel widget – Increase your business' social proof by adding a rotating testimonial carousel of your most supportive customers.
Countdown widget – Increase the sense of urgency by adding a countdown timer to your offer.
Action links – Easily connect with your audience via WhatsApp, Waze, Google Calendar & more apps.
Display Conditions – Decide exactly where your global templates appear across your site.
Header and Footer – Customize your site's header and footer areas visually, without any code.
Sticky Header – Add a sticky header to any page, or across your website, with a button click. No additional plugins are needed.
404 page – Visitors can be directed to custom 404 pages built entirely within Elementor.
Archive page – Design your entire blog in Elementor or designate different templates for different blog areas.
Single Post – Create your blog post template and attribute it across your site or any category, page, or taxonomy.
Nav Menu Widget – Use WordPress's most advanced Menu Builder and customize it visually; no coding is needed.
Table of Contents – Make your long-form content more readable for site visitors & search engines by adding a TOC
Price Table Widget – Create advanced price tables that display your products or services.
Woo Product Widget – Display your WooCommerce products and filter the exact products you want to display.
Full Site Editing: Change the header, footer, and more in one place!
Image Hotspot (new in 3.3)
Video Playlist (new in 3.3)
Woocommerce widgets for the checkout process (new in 3.5)
Purchase summary, Woocommerce notice (new in 3.6)
Notes, activate it in experiments settings, and a new note button will appear at the top. Leave a note to your clients or co-worker anywhere on the page (new in 3.7)
Stripe widget, The stripe button widget is functional and does not need WooCommerce installed. (new in 3.7)
The Loop Builder enables you to create and design the main item for repeating content (i.e., loops), such as listings, and customize its layout on the page. (new in 3.8)
Loop Builder added Woocommerce support (new in 3.9)
Loop Carousel, enhanced styling capability in addition to Loop Builder (new in 3.15)
Mega Menu (new in 3.12)
CSS Grid enhancement for Containers (new in 3.13)
and more
Elementor Pro vs Free Comparison table
| Feature | Elementor Pro | Elementor Free |
| --- | --- | --- |
| Flexbox Container | ✔️ | ✔️ |
| Top Menu Bar | ✔️ | ✔️ |
| Global Styles Preview | ✔️ | ✔️ |
| Elementor AI (may have an additional charge) | ✔️ | ✔️ |
| Template Library | ✔️ | ✔️ |
| Export / Import Templates | ✔️ | ✔️ |
| Tablet and Mobile Editing | ✔️ | ✔️ |
| Icon Box | ✔️ | ✔️ |
| Social Icons | ✔️ | ✔️ |
| Testimonials | ✔️ | ✔️ |
| Image Carousel | ✔️ | ✔️ |
| Accordion | ✔️ | ✔️ |
| Shortcodes | ✔️ | ✔️ |
| Sidebar | ✔️ | ✔️ |
| Page Settings | ✔️ | ✔️ |
| Mega Menu | ✔️ | ❌ |
| Loop Builder | ✔️ | ❌ |
| Pro Templates | ✔️ | ❌ |
| Theme Builder | ✔️ | ❌ |
| Popup Builder | ✔️ | ❌ |
| Woocommerce Products, Card, Checkout, Notice, Thank you page | ✔️ | ❌ |
| Posts | ✔️ | ❌ |
| Forms | ✔️ | ❌ |
| Full-Site-Editing - change header and footer | ✔️ | ❌ |
| Header and Footer customization | ✔️ | ❌ |
| Image hotspot | ✔️ | ❌ |
| Slides | ✔️ | ❌ |
| Stripe widgets - no need for Woocommerce | ✔️ | ❌ |
| Notes | ✔️ | ❌ |
| Custom CSS | ✔️ | ❌ |
| Stripe widget | ✔️ | ❌ |
| Save as Default | ✔️ | ✔️ |
| Copy/Paste between websites | ✔️ | ✔️ |
| Disable Google Fonts | ✔️ | ✔️ |
Starter Template and Template Kits
Elementor ships with over 100+ designer-made premade templates. Covering almost all industries. All you need to do is replace the content and customize it. It's a great starting point to get some inspiration.
All templates have a fully responsive layout and are shipped with the creatives. Adding just a section from the template to your webpage is also possible.
Elementor recently added a new feature called 'Template Kits', which allows designers to create their templates. With a template kit, you get ready-made web pages for each type of content — home page, about us, services, products, blog posts, events, etc. You don't need to spend hours creating them from scratch.
Elementor is working toward making the Template Kits fully compatible with the Flexbox Container.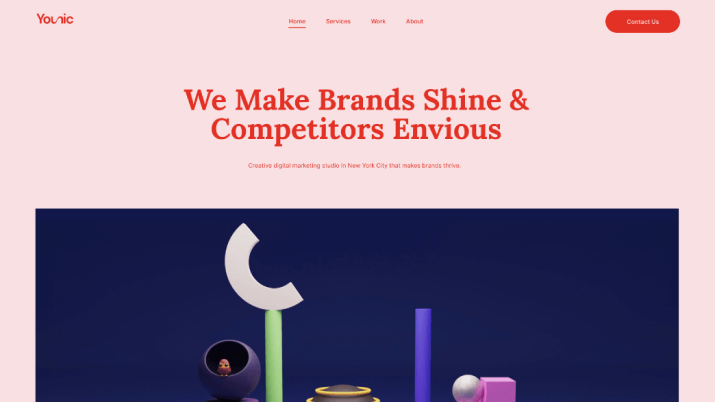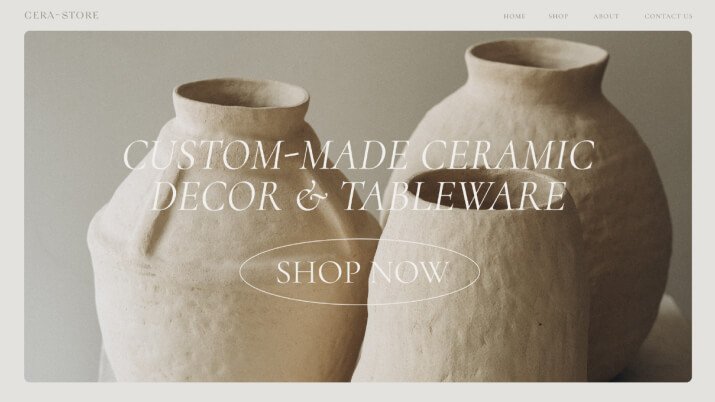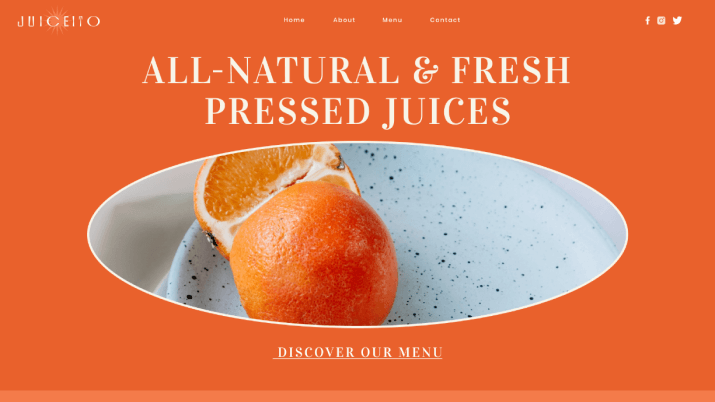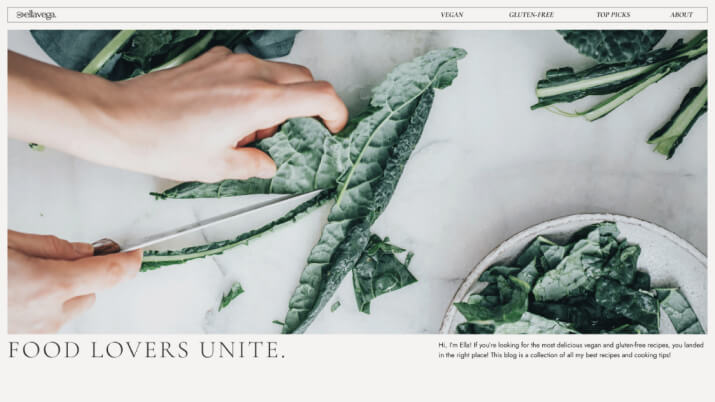 🚀 Elevate Your WordPress 🚀
Discover the best themes, page builders & plugins at edyrecommends.com! 🔥
Disable Google Fonts (entirely)
Google Fonts has been a popular online library but recently violated GDPR and privacy regulations. To ensure your website complies with these laws, Elementor users can remove all Google fonts.
By disabling Google Fonts, you can no longer access the online font library within the Editor; only seven fonts are available on your website. Any existing fonts applied through Google Fonts will default back to one of the seven available fonts if Google Fonts is disabled.
You can upload locally hosted fonts into Elementor with the built-in 'Font Manager' feature to keep using your favorite fonts. It allows you to remain compliant with legal regulations while still being able to use the fonts that make your website unique!
Mega Menu in Pro only
Elementor offers users the Menu widget, allowing for a more advanced design and customization than the WordPress Menu widget. With this new widget, users can create a Mega Menu to expand and include any widget, content, and page link.
Additionally, the Menu widget provides customization options for menu items, links, styling, responsive settings, and menu toggle icons.
The Mega Menu is a welcome addition to the Elementor community.

Loop Builder in Pro only
Elementor ships the Loop Builder in phases, allowing users to design and create a main item template for repeating content. This feature provides more flexibility and customization options than the Posts widget, enabling users to design and include additional dynamic content in their listings, posts, portfolios, and custom post types.
The first phase includes the ability to create a main item for posts, custom post types, and dynamic post content. Future updates will encompass full WooCommerce support and more capabilities for better website design.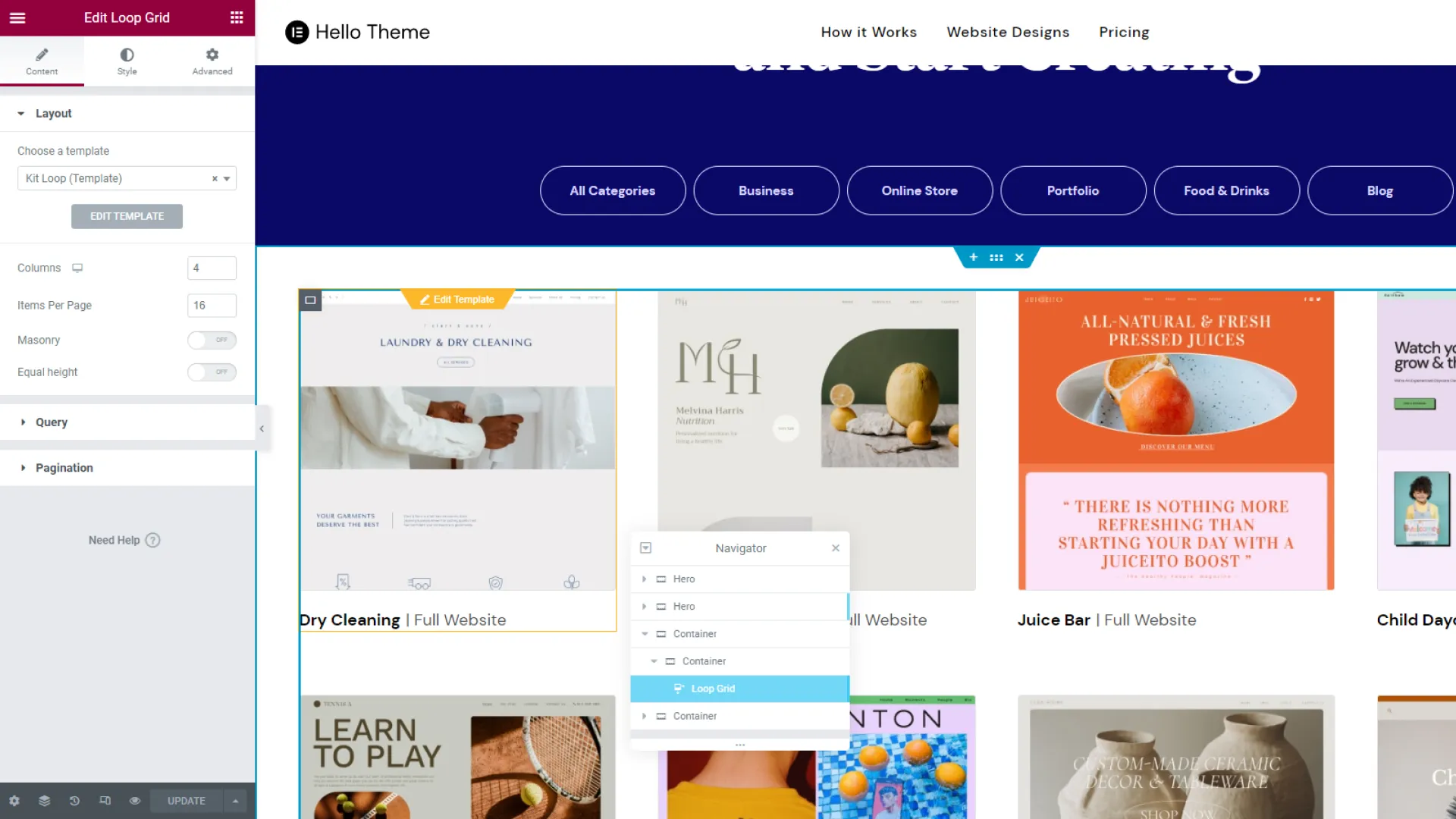 Visual Elementor theme builder in Pro only
Have you ever tried the new Elementor Pro visual theme builder? The theme builder is much more attractive than the text-based theme builder under Templates in the WordPress dashboard. Right inside, you can click "Add new" and select for which part of your website you want to create a template—for example, header, footer, body text, and so on. Then, the visual builder opens, and you can choose from a full-page template or a block. Another option is to use your saved customized template to create a new template or close the wizard and open the visual editor with a blank template.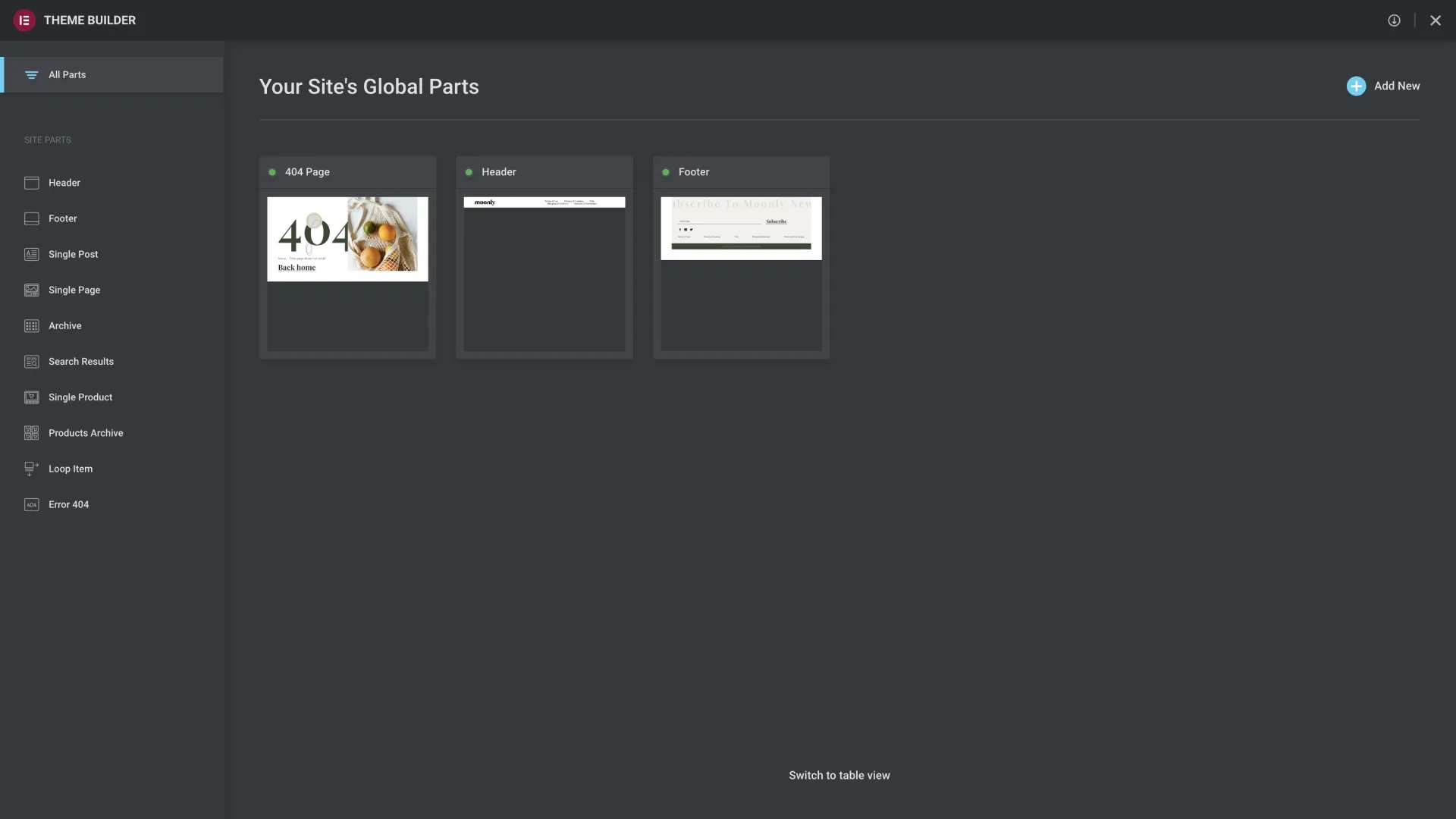 When you create a theme element, it will replace an element of the active theme. In the example above, if you make a header and publish it, the new header will replace the existing one. Before posting any theme element, you can set a display condition. Then, apply the header to the entire website or a specific page(s).
Popup builder Pro only.
Under Templates, there is an item called Popups. Unless you use Elementor Pro, clicking Popups will only display a "Get Popup Builder" message. This feature can create any popup, from ad banners, subscription forms, announcements, exit intents, etc. Click "add new" to give your popup template a name, and choose premade popups. It's convenient to get some ideas.
It is possible to display popups on some pages by setting specific parameters. For instance, you could display a popup right after the landing page has completely loaded. Triggering a popup is another option. A popup can be displayed after your visitors have clicked a button.
I recommend using popups very sparingly. When the advertisement appears too prominent, visitors tend to leave the site. Do not use too much text in popups or use them in the footer. It is possible that it could hurt SEO insofar as Google will index the pop-up as part of the page.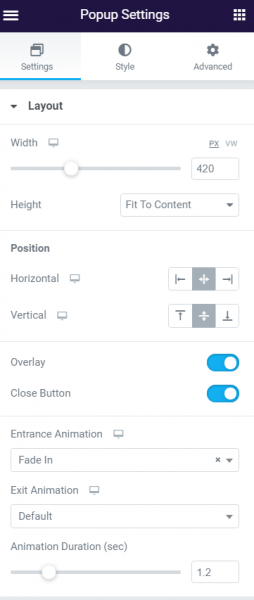 Popup building just got more advanced with Elementor Pro 3.9. With the Popup Builder, creating popups that effectively target your website and visitors is now easier than ever. With the Popup Advanced Rule tool, you can determine precisely when and where you want a popup to appear for up to X amount of times within a predetermined duration, such as a session, day, week, or month – depending on your preference.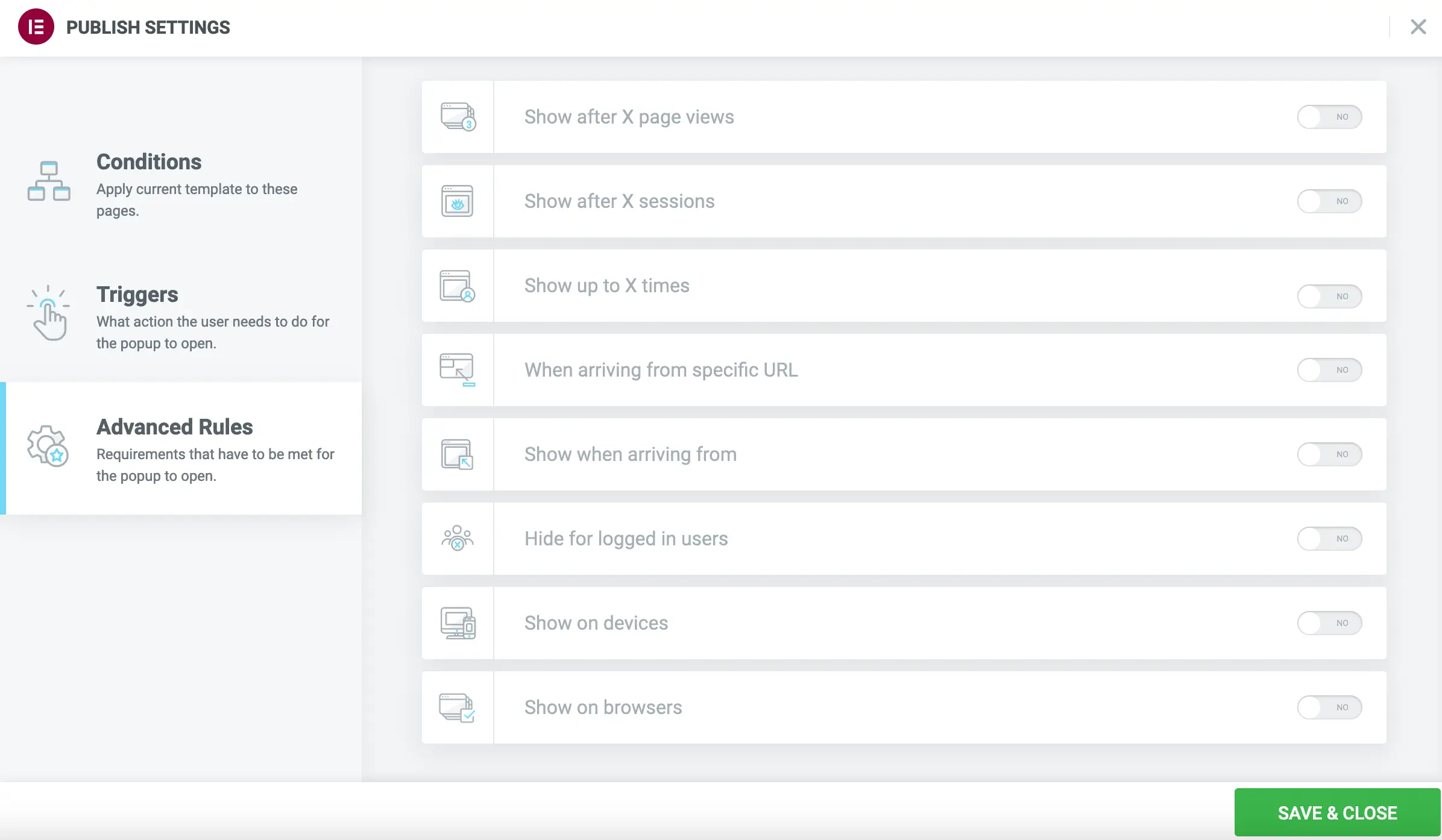 Dynamic Content Pro only
Dynamic content is a term that refers to building pages with dynamic widgets. These widgets can create fluid website content based on your visitors' actions. To build dynamic content, you'll need to use the color field in the widget builder and have a PRO account.
Additionally, landing pages are created by taking static websites and adding dynamic features such as animations or interactions based on visitors' actions.
Blog pages can be designed to provide a customized experience for different users. Blogs can create unique experiences with dynamic content by automatically building custom pages and content.
Dynamic Content is an effective way for websites to build their user base because it allows them to show more relevant information based on what people are looking for.
Elementor Pro theme – Integrates easily with most themes and plugins
Since Elementor works with nearly any WordPress theme and plugin, you can continue using your favorite tools to enhance your work. I do not recommend using Elementor with another page builder like Divi or Oxygen. Elementor developed its own theme Elementor Hello. It's free.
I recommend using Elementor with the Astra theme or Kadence theme.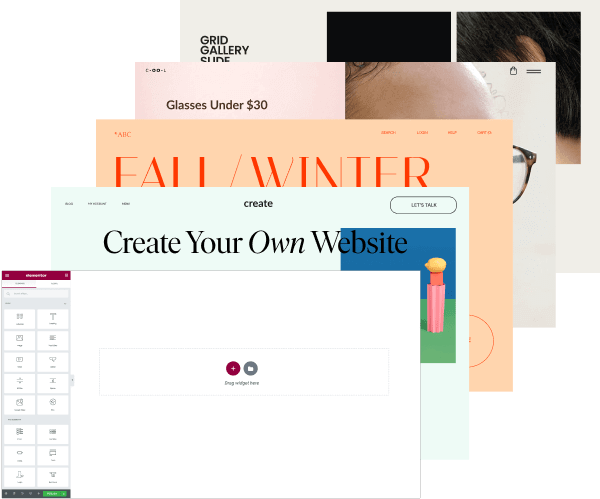 If you plan to buy Elementor Pro please use my affiliate link to purchase it. Absolutely no additional cost for you (I would earn a commission from the seller), but a huge help for me, as your gesture will contribute to covering the costs of maintaining this website and adding more great articles. Thanks in advance for your support!
Elementor Pro Price plans
There are different pricing plans: Essential, Expert, and Agency. The only downside is that you can't get a Lifetime plan. The Pro Pricing plan includes a 30-Day Money Back Guarantee For New Purchases​. Renewal is 25% OFF.
The Elementor Pro Advanced plan is still available for three website activation. It's not in the pricing table highlighted. Click the link "Get 3 PRO website activations for 99 USD".
The following subdomains do not require an Elementor Pro license:
dev.* (dev.example.com)
local.* (local.example.com)
test.* (test.example.com)
staging.* (staging.example.com)
If you're working on an Elementor website for a client, you may wonder about the best licensing strategy. Elementor offers two license types: a personal license and a business license. If you're building the website on a subdomain that doesn't require an Elementor Pro license, you can use a single Elementor Pro license for the client. Once the website goes live, you can ask the client to purchase their own Elementor Pro license.
This pricing strategy is a great way to save money, starting with Elementor Pro. However, if you use Elementor Pro on multiple websites, it's important to note that each site will need its separate license. Elementor Pro licenses are valid for one year and must be renewed annually to continue receiving updates and support.
People post discount codes on blogs or the internet about Elementor Pro discount coupons. The statements are untrue. There are no coupons available through Elementor. Exclusive sales of Elementor Pro will be available only on the company's website. I also do not recommend a "nulled" version from a doubtful source. It could contain some harmful codes.
Do not waste time trying to find a discount code.
What can you expect in the upcoming Elementor release?
Elementor changed its release schedule and updated Elementor Free and Elementor Pro simultaneously. As of June 2023, we have seen new features for both versions simultaneously in the last months.
Elementor is working on performance improvements with every new release. The company is continuously working to streamline the framework to optimize performance. The release of the Flexbox Container has added benefits for faster webpage loading and reduced asset loading.
In the coming month, I expect further optimization, like lazy loading of images, even better responsiveness options, and much more. The past few months have showcased that the development team's velocity is gaining momentum on a fast track.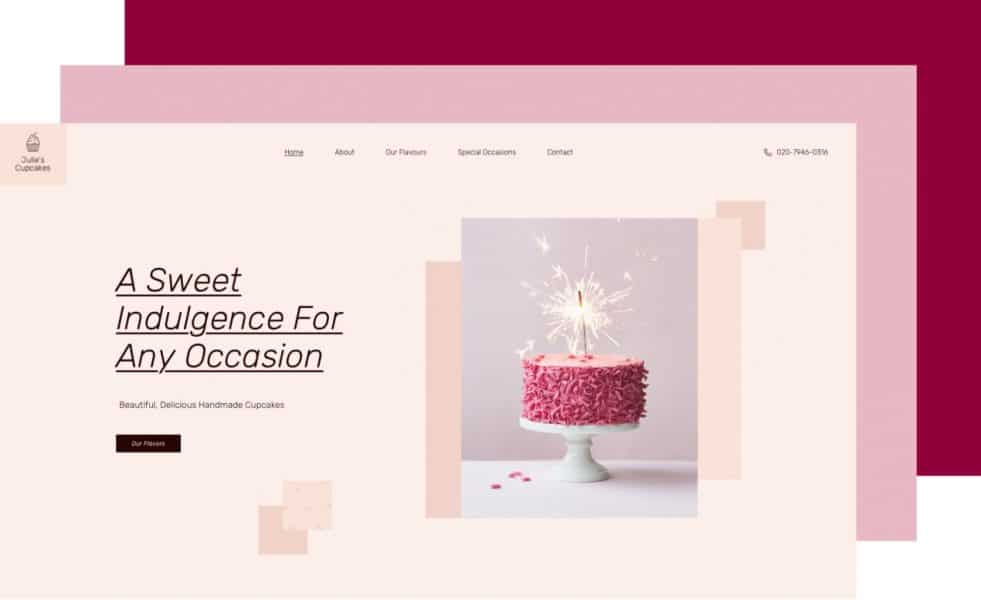 How does Elementor Pro compare with Divi Theme Builder?
Read my post Elementor vs Divi, and I'll compare Elementor Pro with Divi Theme Builder, two popular WordPress page builders.
When creating WordPress websites, there are two main types of builders: those that use Elementor Pro or Divi and those that use Gutenberg Blocks. In this post, we'll look at Elementor and Divi's pros and cons and see which one comes out on top.
Support
Elementor change its support offerings. You now have access to premium support on all plans. You need an active license; if not, you do not get any support.
Online Support
Elementor offers a vast help center with online documentation, knowledge base articles, and video tutorials, and recently launched the Elementor Hub (community)
You must first log in to your portal to open a support ticket and not go through the help center. Elementor tries to guide you first to the knowledge base and find an answer before contacting Support. Then click on the left side FAQ&Support, followed by Support Center, Find a solution, Click the Other button, scroll down and select an open ticket, and finally get to the contact formula where you can write your problem and upload a file.
The lack of direct contact with Support is frustrating. As users, we know best what our issues are, and clicking through wastes our time.
I hope Elementor will work on its support process.
My recent experience with Elementor email support was exceptional, though. Response time, even on a Sunday, was within hours.
Hiring a Web developer
Should you require additional support while implementing changes using Elemntor, you should explore hiring a freelance Elementor developer from Toptal. By leveraging their expertise and experience, you can achieve exceptional outcomes for your website projects.
With Toptal, you can choose a developer specializing in Elementor and complete your project within budget. This ensures you get maximum value for your money and access to skilled professionals who understand every aspect of Elementor.
Are you a web developer seeking job opportunities? You may want to search in Jooble.
Elementor Cloud, a new way for WordPress hosting
Elementor Cloud or Hosting by Elementor is the perfect package for WordPress beginners looking for an easy start crafting their homepage. Elementor Pro with the drag-and-drop page builder and hosting on Google Cloud are included in the Elementor Cloud package.
Pay a single yearly fee, including Elementor Pro license, hosting, and premium support. Read more here
Frequently Asked Questions
What happens when Elementor Pro expires?
When you cancel your auto-renewal, all your existing projects, as will the Pro features you used in your designs, will remain intact.
What is the latest version of Elementor Pro?
In May 2023, the latest Version is 3.12
How does deactivating Elementor Pro affect my website?
If you deactivate or delete Elementor Pro, your site will not display advanced designs created with Elementor Pro. However, if you reactivate or reinstall Elementor Pro, your designs created with Pro will appear again.
Do I need both plugins, Elementor Free and Elementor Pro, installed?
It is technically an add-on to the free plugin. If you purchase Elementor Pro, you'll have both the free Elementor plugin and the Elementor Pro plugin active on your site.
Is Elementor compatible with Posts and Custom Post Types?
Yes, Elementor is fully compatible with WordPress custom post types and posts.
Is Elementor Pro worth buying?
Well, it's worth it. It's still easier to design a web page builder than Gutenberg Blocks.
Should I use Elementor Free?
My friend Imran from the UK, who has a web agency, made a video called "Should you just use Elementor Free and Not Elementor Pro?" It is worth watching and tells you some good arguments for Elementor Pro instead of using Elementor Free with Elementor Addons.
I share his opinion: invest the money in Elementor Pro instead of buying any Addon for Elementor.. I think in most use cases, it is not needed.
If you have questions about Elementor Pro, please email me at [email protected] or leave a comment below.
Before you go …
I hope this blog post has provided you with a comprehensive understanding of the differences between Elementor Pro and the free version and helped you decide which one is better for your specific needs.
However, the world of page builders doesn't stop at Elementor. To truly expand your knowledge and make the most informed decision possible, I encourage you to check out my other in-depth comparison: "Elementor vs Divi: The Ultimate Showdown".
In this detailed review, I compare two of the most popular page builders in the market – Elementor and Divi. I explore their unique features, pros and cons, pricing plans, and more.
Any purchases made from clicks on links to products on this page may result in an affiliate commission for me. 
Please keep in mind that the quantity or price of items can change at any time.
As an Amazon  Associate, I earn from qualifying purchases.
As an Aliexpress Associate, I earn from qualifying purchases. 
Als Amazon-Partner verdiene ich an qualifizierten Verkäufen