Install Exchange Server 2019: lesson learned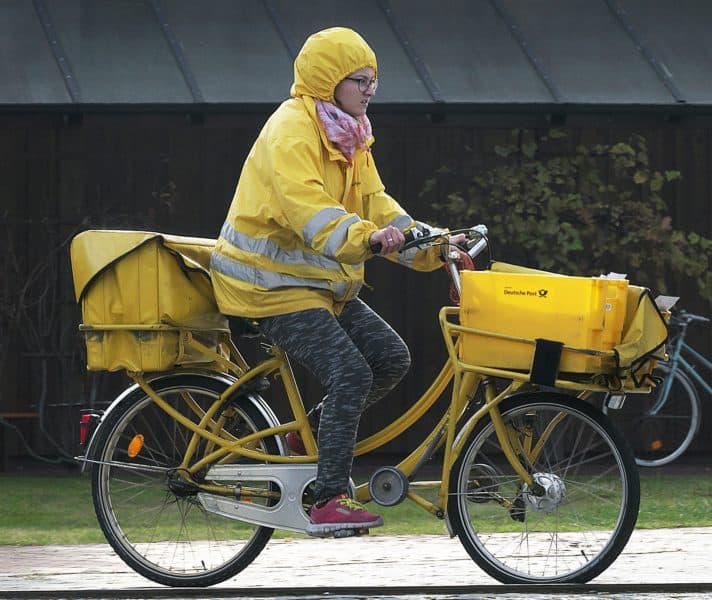 Recently I installed an Exchange Server 2019 in my Windows domain. I already have an Exchange Server 2016 which hosts all the mailboxes of our small family business. I tend to download a manual on my Kindle for research purposes, but this being rather new, there's no Kindle version available. So I turned to multiple forums to talk to others in a similar situation.
What I found out is this: there is no in-place upgrade available for Exchange Server. One needs to install a new server with Exchange which will then integrate into the Windows domain. Once this has been done it's possible to create new databases and move the mailbox to the new server. There's a specific procedure to decommission the old server. If you don't follow this procedure, objects from the old Exchange Server will remain in the AD domain.
The minimum memory requirement as per Microsoft is 128 GB. My Exchange Server runs with 8GB vRAM without a problem with 20 mailboxes. I guess Microsoft wants to eventually force all small- to mid-size businesses to migrate to Office 365 rather than use an on-premises Exchange server.
I prepared a Windows Server 1809 since I wanted to use this server rather than Windows Server 2016 or 2019. To my surprise, during the preparation, there came a point where the wizard would not proceed because certain requirements needed to be met. These were the requirements:
Windows Server 2019
Domain functional level must be on Windows Server 2012 R2
Forest functional level must be on Windows Server 2012 R2
If the domain or forest functional level is lower, Exchange Server 2019 refuses to install. So these will need to be upgraded first.
I have two domain controllers, one of which was still a Windows Server 2012. Since I don't really need both domain controllers, I moved the global catalog to my other domain controller which is a Windows Server 2016. After that I demoted the Windows Server 2012 domain controller and upgraded the the domain functional level to Windows Server. Interestingly enough, the domain functional level is just called Windows Server and not Windows Server 2016.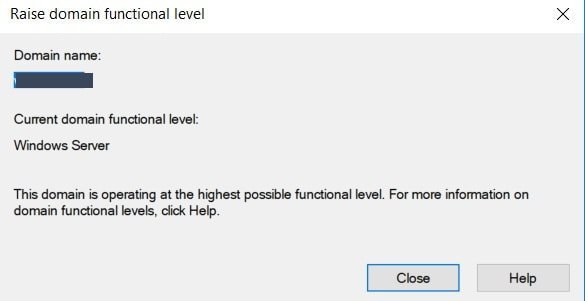 Even after I raised my domain level, Exchange setup refused to continue. My forest functional level was still below Windows Server 2012 R2. Since I don't use forest in my domain I had no idea how to upgrade it. When in doubt, ask Google! It can be done with the tool AD domain and trusts. Mine was still at Windows Server 2008 level.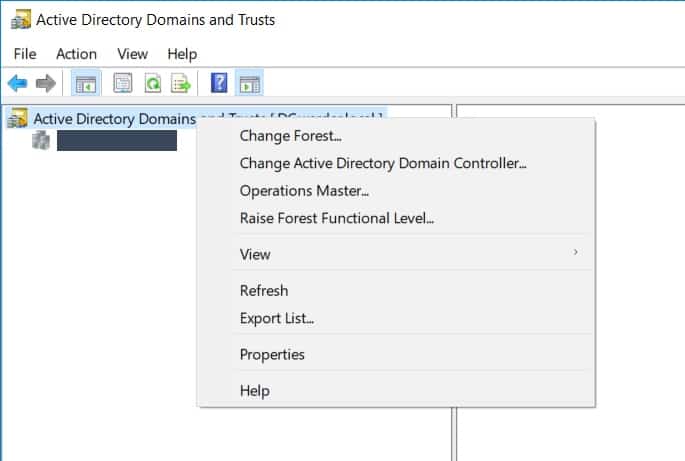 Once this was sorted out, Exchange setup completed successfully! I was a happy man!