Elementor vs Divi Builder: Which WordPress Editor is [The] Best for You?
Are you looking for the best page builder for WordPress in 2023? In this article, I will compare Elementor and Divi, two popular page builders, and help you decide which suits your website.
Elementor and Divi. Each has pros and cons, but which do I recommend? With so many options, which one should you choose?
That's the question we'll explore in this article.
With that being said, this article will break down what each one offers so that you can make your decision easier. I'm sure many of you have faced this dilemma. It's not an easy decision.
Introduction WordPress page builder plugins / Block Editor
WordPress includes the Gutenberg editor, which you can use to add content to your pages or posts. It has blocks for the header, paragraph, layout, and design. The design capability offers only essential elements. Other plugins are available with more sophisticated blocks, which may have the potential to replace page builders. Kadence Blocks is one such plugin.
Both Elementor and Divi have a separate editor integrated into WordPress. Essentially, they are drag-and-drop, what-you-see-is-what-you-get (WYSIWYG) builders. The best part is that both builders allow you to build your pages without ever needing to code anything. Elementor and Divi have a wealth of content elements and styling options, making it a snap to construct professional-looking pages. What more could you ask for?
All you need to know is the concept behind how Elementor and Divi work. Adam Preiser describes it as the 3C concept (Container, Column, and Content). A container in Elementor is a Flexbox Container, and in Divi, a section, a column is a row with one or more columns, and content is a module in Divi or a widget in Elementor. Content could be text, buttons, videos, audio, etc.
Let's now get into an actual comparison of Elementor vs. Divi.
Elementor vs Divi: Pricing and Plan Difference
Elementor Pro License with four plans
| Plan | Websites | Cost per year | Support |
| --- | --- | --- | --- |
| Essential | 1 | $59 | Premium support, email or live chat 24/7 response time |
| Advanced | 3 | $99 | Premium support, email or live chat 24/7 response time |
| Expert | 25 | $199 | Premium support, email or live chat 24/7 response time |
| Agency | 1000 | $399 | Premium support, email or live chat 24/7 response time |
Divi Theme Builder: Lifetime license with unlimited sites
Divi has two plans: yearly access costing $89 or lifetime access with unlimited websites costing $249.
Divi prices are very competitive when compared to Elementor. One drawback is that Divi doesn't offer a free version, so you must buy it to test it. They do, however, offer a 30-day money-back guarantee. And here's the best part: I can offer you a 10% discount for both Divi plans.
Divi has the better deal.
Theme Builder comparison
Theme builders for both Elementor and Divi have almost the same functionality with many customization options.
Make a header menu or footer for the global website or an individual header for some web pages only. For example, you could only make a custom header for your blog posts. The theme builder has almost no limitations. It's handy for woocommerce shops too. Example: different colors in the header menu for men's or women's jeans. The product category would control this.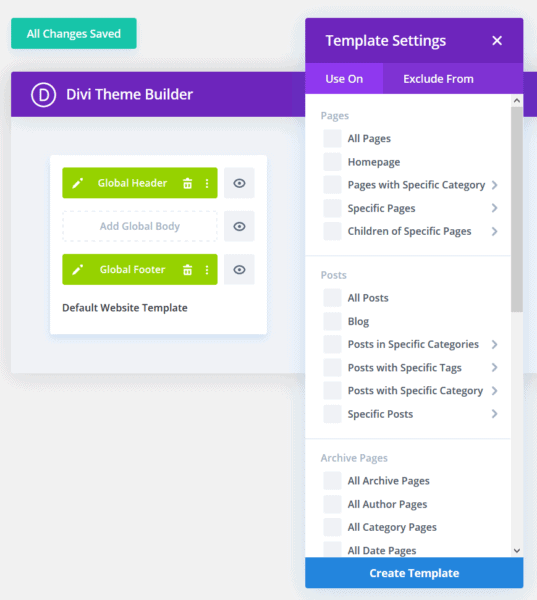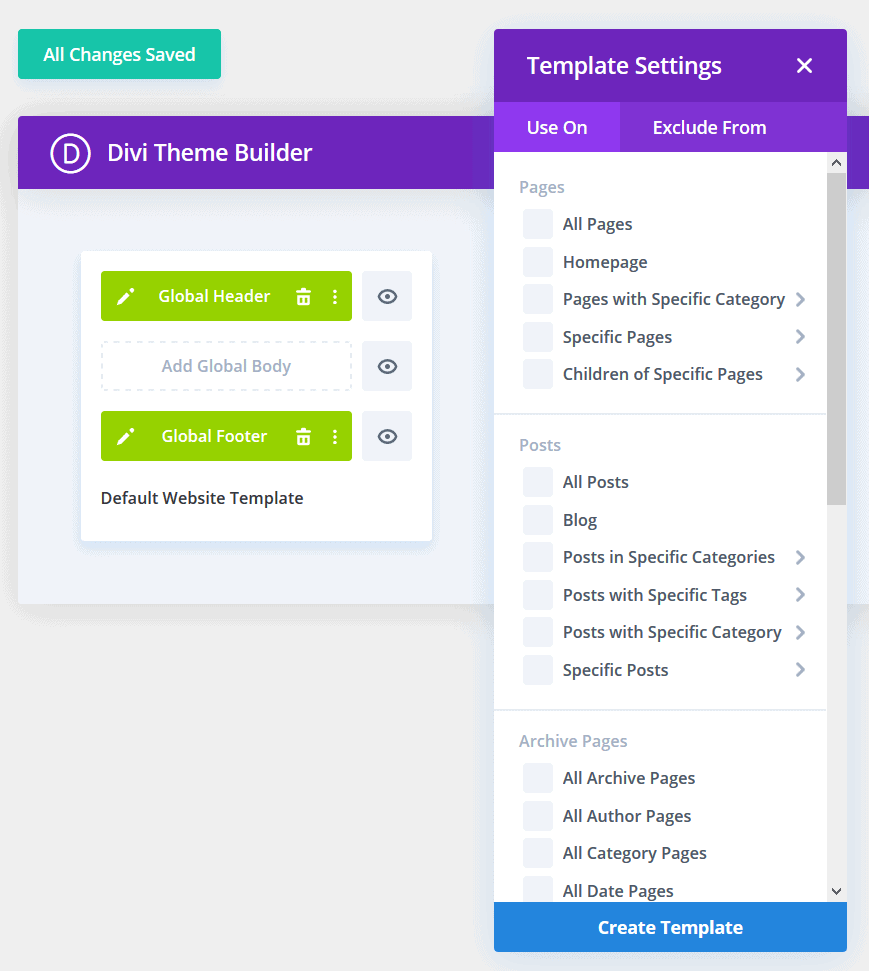 However, I think the theme builder in Divi is visually more appealing and easier to understand. In Elementor, you need first to create a page and then use a condition to apply it.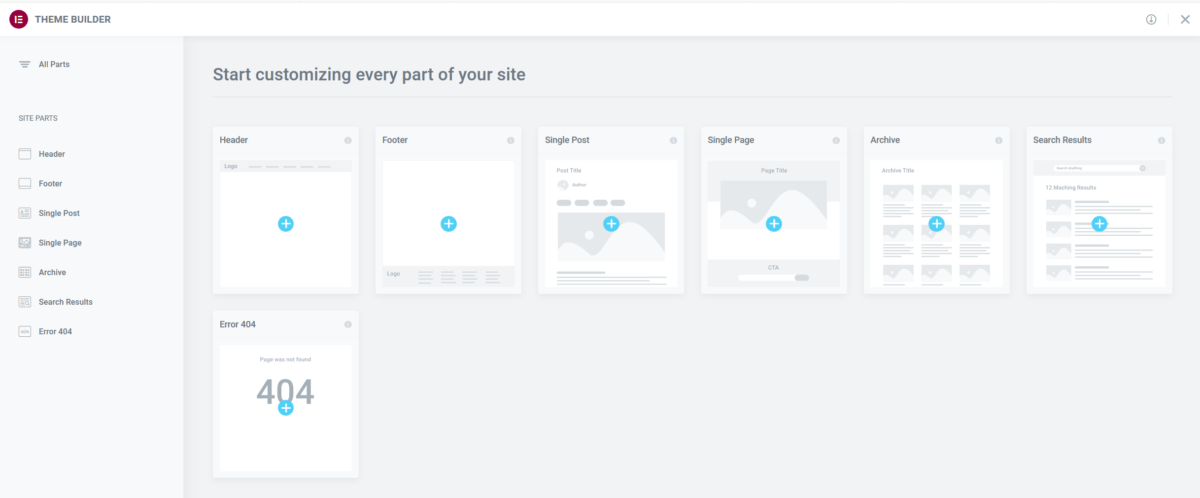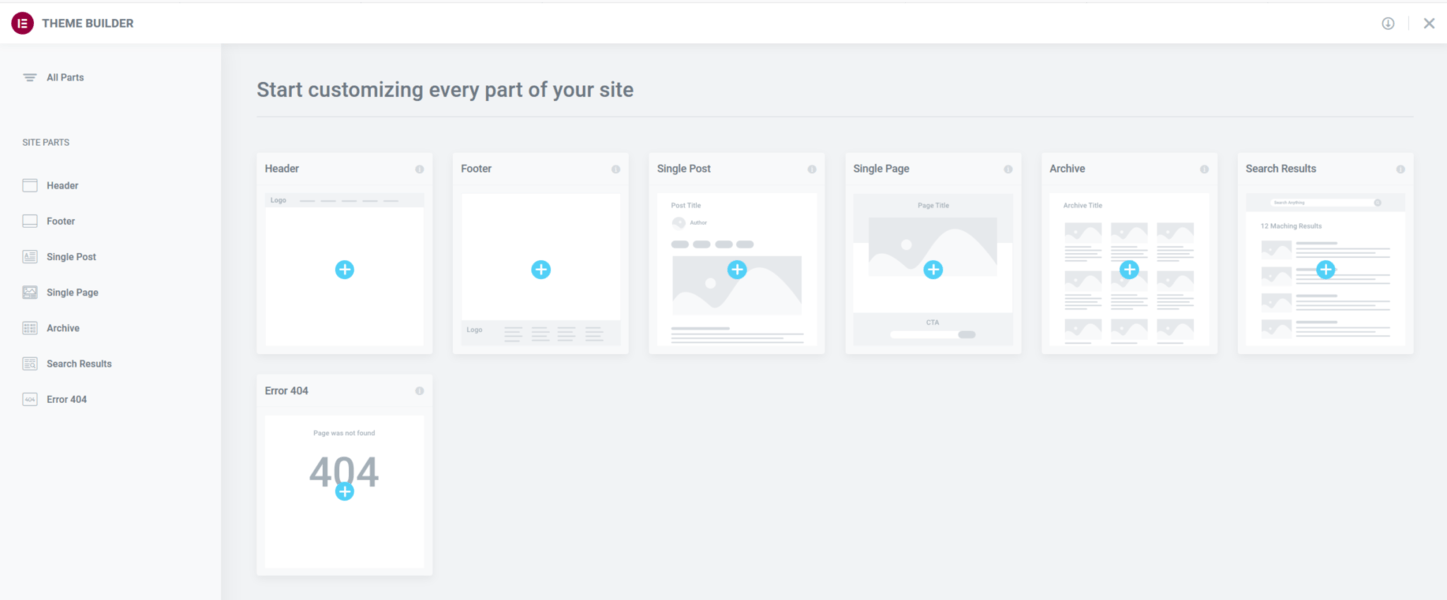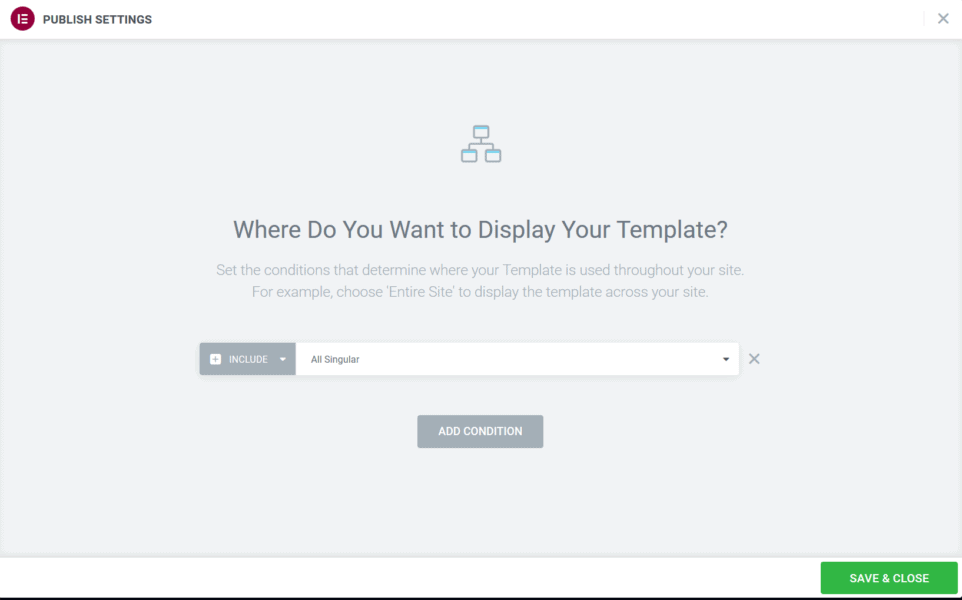 About Elementor / Free and Pro (Premium Version)
Elementor is a powerful and easy-to-use WordPress page builder that allows you to create stunning websites without coding. Elementor comes in free and pro versions, offering additional features such as advanced design tools, custom CSS support, global widgets, popups & slideshows, form builders, and more.
You can also use Elementor Pro's extensive library of templates to get started quickly with your website. With Elementor's intuitive drag-and-drop interface, you'll have no problem creating beautiful pages for your website – regardless of whether you're a beginner or an expert!
Visual Interface
Both beginners and experts will find Elementor's builder interface easy to use. It lets users easily create stunning pages with drag-and-drop builder design options, intuitive tools, and customization options. Elementor also offers a range of design elements, such as sliders, image galleries, contact forms, and more, so you can customize your website exactly how you want it.
Advanced Features
Elementor Pro enables users to take their website design further with advanced features such as motion effects, custom CSS, and a library of powerful widgets. Elementor Pro also includes professional-grade tools for SEO optimization and page speed improvements. With these features, you'll have everything you need to create an engaging
🚀 Elevate Your WordPress 🚀
Discover the best themes, page builders & plugins at edyrecommends.com! 🔥
Theme Template/ Layout packs
Using the Elementor template library, you can quickly create stunning websites using beautiful premade designs. Elementor's templates are sorted into various categories, including business, blogging, ecommerce, and more, so you can quickly find a design layout that suits your needs.
Elementor's templates are also fully customizable, allowing you to tweak them easily to create a unique site for yourself.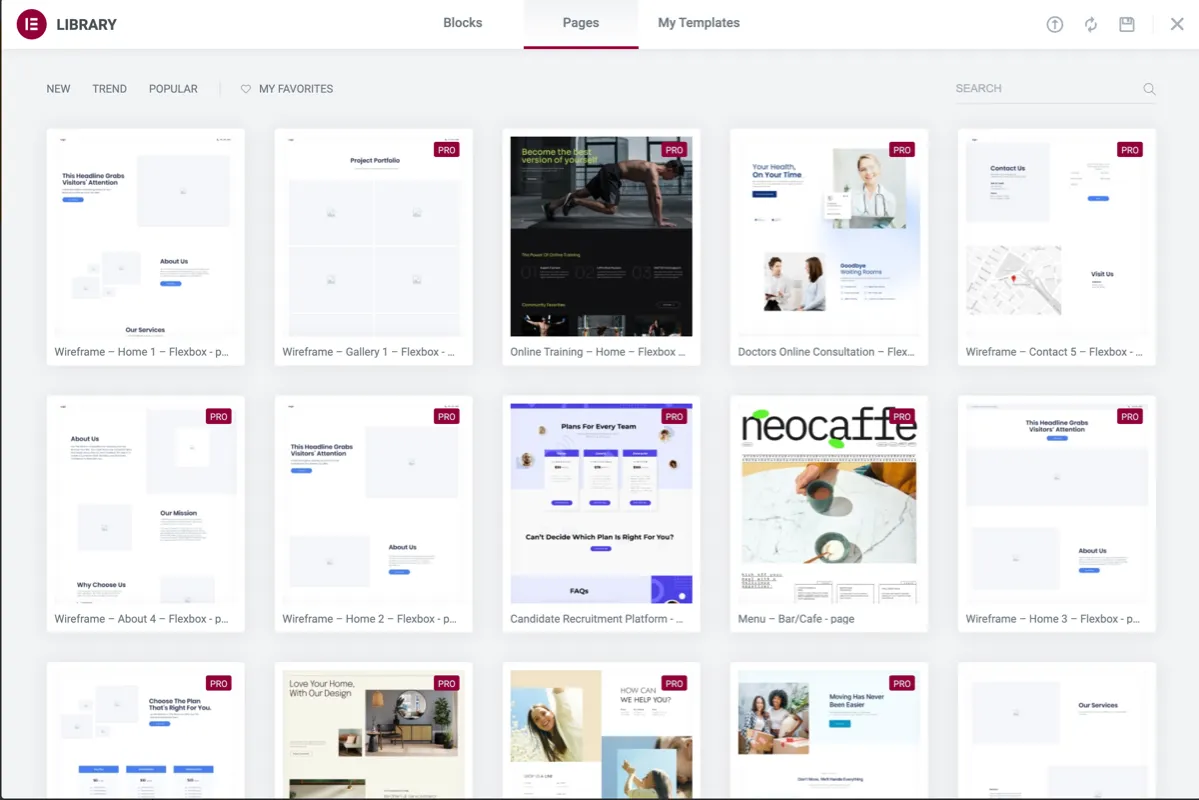 Popup builder and loop builder
The Elementor Popup Builder offers a range of features that make creating beautiful and engaging popups for your website easy. Elementor's popup builder allows you to customize the design of your popup, including adding text, images, buttons, and more. You can also set rules for when and how the popup will appear and schedules for how often it should appear.
The Elementor Loop Builder is a powerful feature that makes it easy to display multiple posts, products, and other content on your website in a loop. Elementor's Loop Builder lets you select which content should be displayed and the order in which it should be displayed.
Elementor also offers various options for styling and displaying your loop. With Elementor's Loop Builder, you can quickly create beautiful and engaging content loops that will keep your visitors returning for more.
Elementor third-party addons
There are also third-party addons for Elementor. The addons enrich Elementor with even more features and widgets. Creating beautiful sliders, custom forms, pricing tables, and more is possible using Elementor addons. Elementor's third-party addons are a great way to add even more functionality and design possibilities to your website.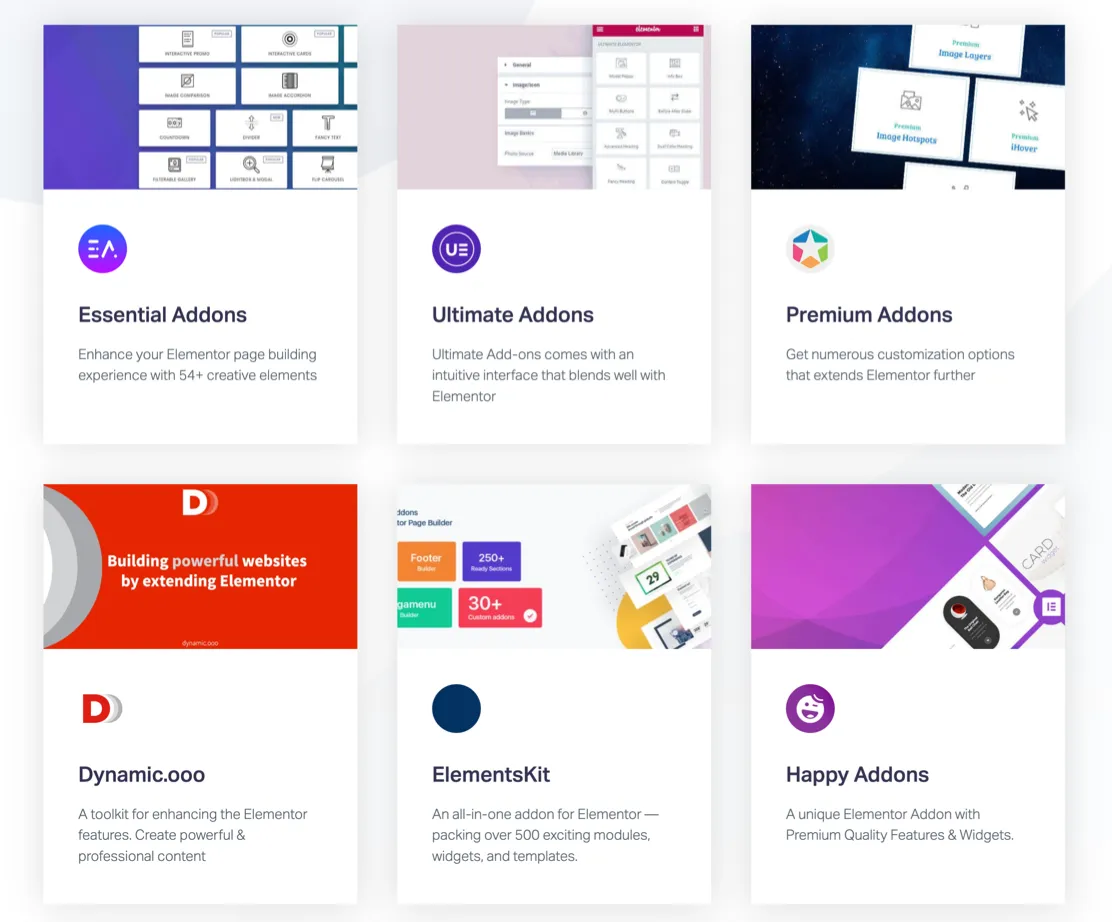 Benefits of Elementor
Easy to drag and drop builder interface
Access to an extensive template library
Ability to create popups & slideshows
Form builders for creating contact forms
Advanced design elements such as sliders, galleries, etc.
Elementor third-party add-ons available for additional features and functionality
Please read this article for a depth review of Elementor Free and Pro.
About Divi Theme Builder
Divi is an advanced website-building platform that provides users with a superior visual editor to the standard WordPress post editor. It is designed to be user-friendly and allows both design professionals and newcomers to create spectacular designs easily.
Divi Theme Builder is a powerful WordPress page builder and theme framework from Elegant Themes. It offers an intuitive drag-and-drop interface for creating stunning websites with ease. Divi's library of templates, widgets, modules, and elements makes it easy to customize your website exactly how you want it.
With Divi Theme Builder, you can create highly personalized websites unique to your brand or business.
Visual interface
The Divi builder interface offers an easily navigable and intuitive drag-and-drop experience. It comprises a library of templates, widgets, modules, and elements that allow users to customize their website exactly how they want it – with no coding required!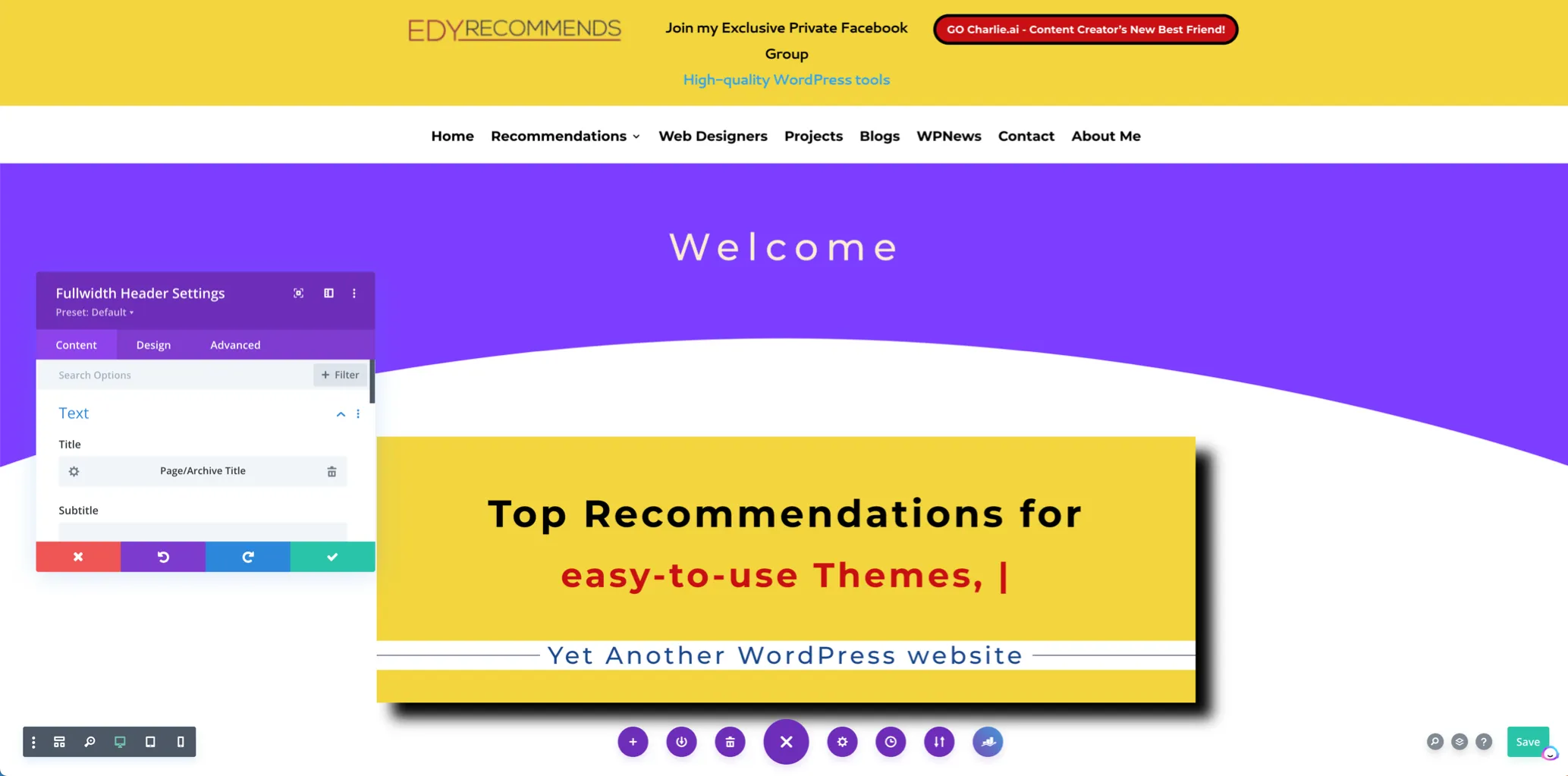 Theme templates / premade layouts
The Divi template libraries are a powerful resource for creating stunning WordPress websites. The library allows you to access hundreds of premade page layouts (landing page templates) designed to look beautiful and professional. You can customize each template to make it your own or use them as is for a quick and easy website solution. The Divi Builder also offers an array of modules, from buttons and contact forms to image galleries and sliders. With the Divi template libraries, you can access all the tools needed to create an amazing website without any coding knowledge.
Divi Marketplace
The Divi Marketplace is an online marketplace that enables users to access various Divi elements, modules, plugins, and other digital products. The marketplace includes both free and premium items that can be used to customize and enhance any Divi website.
The Divi Marketplace offers an easy-to-use interface for browsing, searching, and purchasing Divi elements, modules, plugins, and other digital products.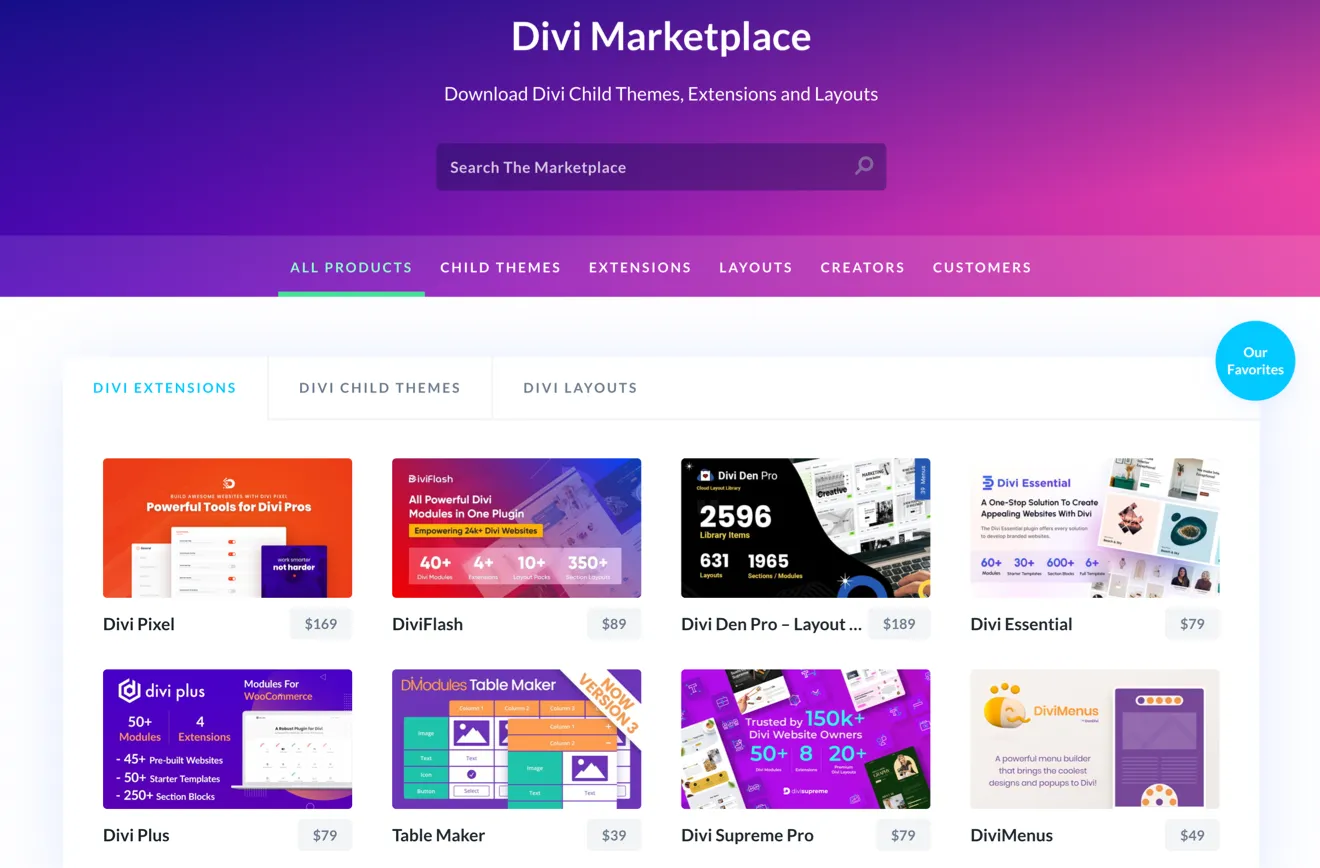 Divi Cloud
Divi Cloud is a service designed to make building and managing websites easier, faster, and more efficient. It allows users to save headers, footers, layouts, content blocks, and Theme Builder templates to the cloud, where they can be accessed from any device and shared with other users. Divi Cloud also enables users to browse their library visually, as it automatically generates thumbnail images and full-size screenshots for each saved item. Unlimited storage is provided for Divi Cloud subscribers, and members of Divi Teams can collaborate on the same collections of assets.
Divi Cloud is an invaluable time-saving tool for freelancers and agencies building multiple Divi websites.
Presets in Divi
In September 2020, Divi introduced preset styles. A new fantastic method to model your designs. For example, design a button as per your own wishes, save the design as a preset and apply the preset to other buttons, and instantly they will get the same look. You can create more than one preset and set a preset as default.
Every module has the default preset applied automatically, which means if you change the default preset, all buttons with the default preset set will change. Presets apply not only to a button (just an example), but to any module in Divi, section, or row.
The remarkable thing about Divi presets is that you could import a starter template from the Divi library and change the default preset, and it will change the design across your website in one go. Cool, isn't it?
Performance Update
In August 2021, Divi released a massive performance update. The maker of Divi went back to the drawing board and designed a new framework that dramatically increases the performance of loading websites. The new underlying framework will only load PHP codes and assets when needed to process the web page's modules and features.
In addition, Divi automatically identifies critical CSS, deferring non-critical styles sheets and reducing the Divi's builder's CSS output by combining duplicate styles. Furthermore, new options improve caching, delay render-blocking requests, and remove unneeded resources.
Based on my tests using Google page speed, my Divi website edyrecommends.com gained a massive speed improvement. Worth to mention the mobile score improved a lot. Near-perfect page speed score out of the box. Divi still recommends using a caching plugin and a CDN.
Benefits of Divi Theme Builder
Intuitive drag-and-drop builder interface
Access to hundreds of premade page layouts
Element library featuring widgets, modules, and elements
Ability to create highly personalized websites unique to your brand or business
Easy access to the Divi Marketplace for additional digital products
Divi Cloud enables users to save headers, footers, layouts, content blocks, etc., with unlimited storage
Collaboration capabilities through shared collections in Divi Teams
Time-saving tool for freelancers and agencies building multiple websites with Divi Cloud
Performance update with better loading times
Full Site Front-End Editing For Divi
Design everything in one place
Divi vs Elementor: feature comparison table
| Feature | Elementor | Divi |
| --- | --- | --- |
| Free version available | ✔️ | ❌ |
| Flexbox Container | ✔️ | ❌ |
| Lifetime license | ❌ | ✔️ |
| Save Layouts to Cloud | ❌ | ✔️ |
| Advance Contact Form | ✔️ | ❌ |
| Starter Templates | ✔️ | ✔️ |
| Dark Interface | ✔️ | ❌ |
| Global Colors | ✔️ | ✔️ |
| Color Palettes | ✔️ | ❌ |
| Theme Builder | ✔️ | ✔️ |
| Woocommerce Template | ✔️ | ✔️ |
| Popups | ✔️ | ❌ |
| Change Content per Device | ✔️ | ❌ |
| Effects on Hover | ✔️ | ✔️ |
| Section Dividers | ✔️ | ✔️ |
| Exporting and Importing Templates | ✔️ | ✔️ |
| Save as default | ✔️ | ✔️ |
| Revision and History | ✔️ | ✔️ |
| Code highlight | ✔️ | ❌ |
Elementor vs. Divi: Summary
Elementor
Divi
more straightforward to learn,
tools and elements are arranged on the left side, separated from the canvas.
steeper learning curve.
elements are displayed on the canvas, challenging to identify the elements and distinguish the section, row, and modules
many useful addons are available from third parties
marketplace where you can buy child themes, extensions (add-ons), and layouts.
easier for building a woocommerce shop
more difficult for building a woocommerce shop
5 plans, no unlimited websites
announced a price increase for Expert plan,
two new business plans as of March 2021
two access plans.
Yearly and Lifetime for unlimited websites
new plans offer chat support tailored for business customers (web agency)
Premium support - chat support 24/7
Elementor vs Divi Builder: Which one is faster?
The debate starts with a quote…
Divi and Elementor add unnecessary codes and bloat, slow down the website's speed and make it challenging to change the theme or page builder later.

Some WordPress developers are saying
The maker of Divi (Elegant Theme) and Elementor has spent a lot of time in 2021 to improve the performance. See also above the section about Divi "Performance Update." But this is not the end; Elegant Theme is working to replace the framework with the shortcode concept to HTML5. Elementor is working on performance upgrades too. Some of those are already implemented, and you can activate them by going to Elementor, settings, 'Experiments' tab.
In addition, Elementor is working to replace the concept with sections and inner sections with a new container called Flexbox. My tests with Google Page speed have shown that using too many sections and inner sections will increase the speed (too many layout shifts). I think the new widget Flexbox is a promising step in the right direction. Flexbox is now available as an experimental feature.
In terms of speed, there is no clear winner. However, based on my tests, I would favor Divi over Elementor for speed. Of course, this is subjective since it depends on what kind of website you have.
Elegant Themes and Elementor realizes the need to improve performance because the WordPress Gutenberg Editor is heading toward a drag-and-drop interface by adding layout functionality. In my opinion, the ease of use of the visual builder interface of Divi and Elementor still wins. But compared to Gutenberg Editor, the impact of speed matters a lot and is a decisive factor.
Elementor Cloud vs. Divi Cloud
Do they offer the same service, or is there a difference?
No, there is a huge difference. Elementor Cloud is a hosting package for WordPress with an Elementor Pro license. While Divi Cloud is not a hosting service, it is a new feature of Divi membership.
With Elementor Cloud, you can get started with Elementor Pro without worrying about hosting fees. It is an all-in-one package suitable for WordPress beginners who don't need to bother about hosting services. It is also perfect for Web developers to offer their clients Elementor Pro as a complete package.
On the other hand, Divi Cloud is an addition to your Divi membership. It allows you to sync your Divi libraries (layouts and contents blocks) designs across multiple Divi websites. It is like DropBox for Divi.
So, if you are a Divi user with multiple websites, this new feature will save you a lot of time. You can also share your designs with other Divi users.
Divi Cloud organizes your items in categories and favorites and generates an auto-visual preview to find them better.
Storing 50 items is already included in the Divi membership; there is a fee if you need to store more than 50 items.
Elementor Cloud and Divi Cloud are two different offerings in WordPress.
Elementor Cloud is a hosting package for WordPress with an Elementor Pro license. At the same time, Divi Cloud is an addition to your Divi membership that allows you to sync your Divi libraries across multiple websites.
Elementor Cloud and Divi Cloud have unique benefits for any WordPress user.
FAQ
What is the difference between Elementor and Divi?
The main difference between Elementor and Divi is their user-friendliness and performance. Elementor provides all the various available elements on the left hand of the screen so that you can quickly select the one you want and pop it into place, while Divi has a unique interface that presents you with a full-width view of your page-in-progress and no fixed menu of elements on the screen.
How easy is it to use Elementor and Divi?
To use Elementor, you will start with a blank page layout. On the left-hand section of the page, you will find all of the available elements you can add. Simply click on the element you want, drag it into the proper position, and drop it in. You can also add extra modules already included in Elementor to customize your page further.
To use Divi, you will start with either a blank page layout or a ready-made template. All elements you can add to your page will be displayed in the layout. Choose the needed elements and drag and drop them into the desired position. You can also change and rearrange the elements whenever needed.
Can You Use Elementor With Divi?
Using both Elementor and Divi on the same website might sound like a great idea, but it's not recommended. Using the two plugins together can slow down your site significantly, as each will load its separate scripts. It also adds a layer of complexity that is best avoided.
What is better for a beginner, Divi or Elementor?"
For those just getting started with web design, both Divi and Elementor are great choices. Divi is a robust theme builder, making creating any website easily.
Elementor, on the other hand, is a plugin that offers an impressive suite of tools for creating amazing websites in WordPress. Best of all, the free version gives beginners everything they need to create beautiful websites from scratch.
Both Divi and Elementor have good documentation and lots of videos and guides covering how to use them for optimal results.
Each journey into web design differs, so everyone should evaluate their needs when picking between them.
If you're beginning your first site or two, the free version of Elementor may be the perfect choice until your skills advance enough to tap into paid features from Divi or Elementor.
Elementor or Divi: Conclusion
In conclusion, both Elementor and Divi Builder have much to offer regarding WordPress page building. Both are user-friendly and provide great features that make creating professional-looking pages easier. Ultimately, it all comes down to what you feel comfortable using–for some people, that might be Elementor. In contrast, others prefer the ease of use and customization options Divi Builder offers. So don't be afraid to try both and see which works best for your needs. And don't forget – You can always try other WordPress page builders if neither seems like a good fit for you!
What do you think? Please comment below or get in touch with me by email. And remember: if you purchase a Divi plan using my link, you will be entitled to an exclusive 10% discount!
You may also like my other articles.
Any purchases made from clicks on links to products on this page may result in an affiliate commission for me. 
Please keep in mind that the quantity or price of items can change at any time.
As an Amazon  Associate, I earn from qualifying purchases.
As an Aliexpress Associate, I earn from qualifying purchases. 
Als Amazon-Partner verdiene ich an qualifizierten Verkäufen